Manny Bragg Wins Again At USPSA Area 5 Regional Shoot Out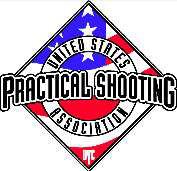 SEDRO-WOOLLEY, Wash. –-(Ammoland.com)- For the fifth time in the last 10 years Manny Bragg of Kirksville, Mo. has topped the Limited division field to take the title at the U.S. Practical Shooting Association's Area 5 Regional Handgun Championship.
Bragg held the lead twice in the early part of the match but found himself trailing Ted Puente of Milwaukee, Wis. as he entered the final stages. Bragg reclaimed the lead by picking up three of his five stage wins on stages 11, 12 and 13. He finished the match with a final score of 1409.0312.
Bragg previously won the Area 5 Limited title in 2007, 2005, 2003 and 2004.
"Manny remains one of the top Limited division shooters in the country and certainly, with half the wins over the last decade, a dominant force here in the Area 5 region," said Gary Stevens, the USPSA Area 5 director.
Finishing in second and 24 points behind Bragg was Puente who won four stages to post a final score of 1384.5102. Third place went to Steve Zerwas of Wyoming, Minn. with one stage win and a final score of 1244.7903. Chris Land of Elwood, Ind. finished fourth with 1237.0889 and Matt Sweeney of Pinckneyville, Ill., who also won one stage, placed fifth with 1228.6840.
Also claiming Limited division titles this weekend were T. D. Roe of Lemont, Ill. who won the Women's title with a score of 828.3832. Among the senior shooters Jon Huspek of St. Paul, Minn. won the Senior title finishing 15th overall with 1086.2575 points, while James Shema of Hebron, Ind. won the Super Senior title for the second year in a row with 776.1623.
The Area 5 Regional Handgun Championship was held June 16-19 at the PASA Park ranges in Barry Illinois. The match drew 359 shooters from across the U.S., including Illinois, Indiana, Kentucky, Michigan, Ohio, West Virginia and Wisconsin, the states that make up the Area 5 region.
The Area 5 match is the second of eight regional events on the USPSA competition calendar. The next regional event is the 2011 USPSA Area 1 Regional Handgun Championship, Presented by Springfield Armory which takes place June 22-26 at Albany Rifle and Pistol Club, Shedd, Ore.
Want to learn more about practical shooting, or join the 20,000 members of USPSA in the most dynamic and fast-paced shooting sport around? Then visit www.USPSA.org, follow @USPSA_Shooting on Twitter, like USPSA on Facebook (www.facebook.com/USPracticalShootingAssn) or read the Practical Shooting blog (www.practicalshooting.posterous.com).