Margi Constantino Wins NRA 2011 Marion P. Hammer Woman of Distinction Award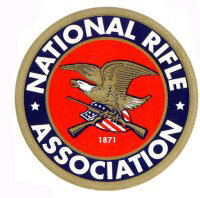 FAIRFAX, Va. –-(Ammoland.com)- The National Rifle Association has selected Margi Constantino of Montezuma, Iowa, to receive the 2011 Marion P. Hammer Woman of Distinction Award.
This award recognizes exceptional contributions to the preservation of the Second Amendment and the shooting sports through education, advocacy, volunteerism, and legislative activism in support of the goals of the NRA.
Chosen for her dedication, passion, and hard work, Constantino has worked tirelessly to teach and mentor people all of ages in the shooting sports, but particularly youth. Preservation of the Second Amendment relies heavily upon getting young people involved in the shooting sports and providing them with opportunities to retain and hone their shooting skills. For the past 30 years, Constantino has done just that, helping to develop and foster a love of the shooting sports in countless children.
"Margi Constantino has touched the lives of so many people through her efforts, helping to guide and educate them to become safe, skilled marksmen and responsible, ethical hunters," said Rosemary Herr, Manager of NRA's Women's Programs Department. "Her support of the shooting sports and Second Amendment is one that will not soon be forgotten by those who have benefitted from her efforts."
Constantino has helped to teach hundreds of people and holds certifications as an NRA Range Safety Officer, 4-H Rifle and Archery Instructor, Scholastic Clay Target Program (SCTP) Instructor, and a National Archery in Schools Program (NASP) Instructor. She has also worked to teach and promote Hunter Education for youth with the Iowa Department of Natural Resources.
Constantino is an active member of the Poweshiek County Sportsmen's Club, and has served two terms as Club President. Under her leadership, club membership and involvement within club programs increased. In addition to her local club, Constantino's efforts to introduce youth to the shooting sports have been most evident in her work with her local 4-H and SCTP groups. Through her guidance and instruction, numerous young people have won awards at state and national competitions, including last year's state 4-H shooting competitions. Constantino served as the Match Director for the event, which brought 110 children from across Iowa to compete in archery, rifle, shotgun, and muzzleloading events.
In addition to her work on the range and in the field, Constantino also works to defend the Second Amendment in Iowa. She has urged her local Congressman to include more Hunter Education for youth in Iowa, calling for a balance between learning safety as well as ethics and respect for wildlife and the outdoors. Constantino also wrote to her Congressman in support of Iowa's recent conversion from a "May Issue" to "Shall Issue" state for carry permits following the passage of NRA-backed legislation. This signified the first major step to enhance the right-to-carry rights of Iowans in nearly a century.
Constantino continues to work within her state to support the Second Amendment and to promote and foster a love of the shooting sports among those in her community. From the youth in the local 4-H shooting club to the members of the Poweshiek County Sportsmen's Club, Margi Constantino's volunteerism and commitment to shooting and hunting education will continue to reach many people. The results of her efforts will not only help keep people participating in the shooting sports, but will help bring many new shooters and hunters into the NRA family.
Founded in 2004, the award is named for Marion P. Hammer, who has influenced many in her fight to preserve Second Amendment freedoms. From her role as lobbyist in the passage of Florida's Right-to-Carry legislation, to her grassroots efforts in educating youth about firearm safety, ownership and responsibility, Hammer exemplifies activism. As the creator of the Eddie Eagle GunSafe(r) Program and first woman president of the National Rifle Association, she has significantly impacted her community, state and the nation. To honor her pioneering spirit, the National Rifle Association bestows the Marion P. Hammer Woman of Distinction Award in her name.
To learn more about the Women's Awards and other programs for women offered by the NRA, visit www.nrahq.org/Women/ or call 1-800-816-1166.