Marlene Duncan Wins NRA 2011 Sybil Ludington Women's Freedom Award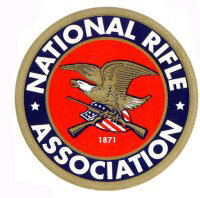 FAIRFAX, Va. –-(Ammoland.com)- The National Rifle Association has selected Marlene Duncan of Lake Havasu City, Arizona, to receive the 2011 Sybil Ludington Women's Freedom Award.
This award recognizes exceptional accomplishments of modern heroines through their legislative activism as well as advocacy, volunteerism, and education of others to the goals of the Second Amendment and the NRA on a national level.
For the past 30 years, Duncan's involvement in and support of the shooting sports and Second Amendment has been invaluable not only to the NRA, but to her community and the many lives that she has touched through her hard work.
"Marlene is one of those special women that you can't help but admire," said NRA Women's Programs Manager Rosemary Herr. "She has taught us all the meaning of service and dedication and as a role model for women of the NRA, Marlene is second to none. We are very proud to have her as our 2011 Sybil Ludington Women's Freedom Award winner."
An NRA Benefactor Life Member, Duncan holds numerous certifications with the NRA, including NRA Appointed Training Counselor, Chief Range Safety Officer and NRA Coach School Instructor. During her tenure, Duncan has trained hundreds of people, from creating more NRA Certified Instructors, Coaches, and Range Safety Officers, to serving as a Clinic Director for Women On Target® clinics.
Duncan has also served as a leader and role model to countless young shooters across the country. Her work with junior shooters at the National Matches at Camp Perry, a local NAVY JROTC unit, or at the American Legion National Junior Championship, has touched the lives of countless young people, instilling a love of the shooting sports. In addition to these groups and the NRA, she has worked with USA Shooting and the Civilian Marksmanship Program in pursuit of furthering youth involvement in competitive shooting.
However, Duncan's impact and contributions are not limited to the range. In 2009, she was awarded the Marion P. Hammer Woman of Distinction Award for her efforts in support of the Second Amendments and for the past 16 years, Duncan has been a dedicated volunteer and Chairman of the London Bridge Friends of NRA committee, helping to organize successful banquets and fundraising efforts. Duncan also served as the President of the Lake Havasu City Sportsman's Club, been an officer in the Lemon Grove Rod & Gun Club, held the position of CMP Liaison Officer to the Arizona State Rifle & Pistol Association, and is an honorary member of the Idaho State Rifle & Pistol Association and Roseburg Rod & Gun Club in Oregon.
Now retired from the volunteerism that has guided her life, Duncan offers advice and support to those in the shooting sports community while caring for her husband in their Lake Havasu City, Arizona home. Her dedication to education, training, competitive shooting, fundraising, and supporting the Second Amendment has been evident for the past three decades, but the effects of Marlene Duncan's passion and commitment to the shooting sports will be felt for many years to come.
Founded in 1995, the award is named for Sybil Ludington, a heroine of the American Revolution who made a night ride to alert colonial forces in the same way as Paul Revere. On the night of April 26, 1777, Sybil was putting her younger siblings to bed when her family received word that the British had begun burning Danbury, Connecticut, a town only 25 miles away. Her father was a colonel in the local militia at the time and his men were spread out over a large area around the Ludington house. Sybil persuaded her father to let her ride out and alert his men so they could attempt to drive the British back. Riding alone, she covered over 40 miles on dark, unmarked roads, warning militiamen of the approaching threat while avoiding British soldiers and loyalists in the area. The men she helped gather were able to assemble just in time to help drive the British force back to their ships in the Long Island Sound and save many American lives.
To learn more about the Women's Awards and other programs for women offered by the NRA, visit www.nrahq.org/Women/ or call 1-800-816-1166.