Michigan Bats Show No Signs of White Nose Syndrome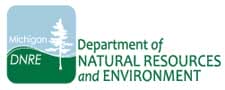 Michigan –-(Ammoland.com)- A recent statewide survey of 24 known bat wintering sites in Michigan showed no sign of White Nose Syndrome (WNS), a disease caused by a fungus that kills bats by damaging their skin and causing them to burn up energy reserves prematurely during hibernation.
The Department of Natural Resources, in conjunction with Dr. Allen Kurta and Steve Smith of Eastern Michigan University, conducted extensive surveillance this winter of major sites across the northern Lower and Upper Peninsula where bats are known to hibernate.
"Our targeted efforts focused on areas where WNS may show up first — our major winter hibernation colonies — while helping us to identify new populations and critical habitat," said Bill Scullon, DNR wildlife biologist. "We're very pleased to have found no signs of WNS this season. Unfortunately, it may only be a matter of time until we do find it."
Geomyces destructans, the exotic fungus that causes WNS, grows only in cold conditions, persists in the environment for long periods, and can be transported by humans. No known human health risks are associated with WNS and no other wildlife species are affected.
WNS is believed to have originated from Europe and is considered a global hitchhiker damaging native wildlife. Since the original outbreak site in eastern New York in 2006, WNS is now found in 18 states and four Canadian provinces and has killed more than one million bats from six different species. Currently WNS has been confirmed in Ontario less than 90 miles from the Michigan border.
"We have identified some very large winter colonies with some populations exceeding 50,000 bats, particularly in the western Upper Peninsula," according to Dr. Allen Kurta. "The impact of WNS would be devastating for our bats."
Out of the nine species of bats found in Michigan, cave dwelling bats that gather in dense groups to overwinter are at the greatest risk of WNS. This includes little brown bats, big brown bats, tri-colored bats, northern long-eared bats, and the already federally endangered Indiana bats.
"It's unusual to have an entire suite of species be at such grave risk from a single disease pathogen," said DNR Wildlife Veterinarian Dr. Dan O'Brien.
Bats consume large amounts of insects that cause agricultural crop loss, damage forests, and affect human health. In a recent economic assessment to quantify the importance of bats to agriculture, it was estimated that bats consume pests that save farmers equivalent to $508 million to $1.2 billion dollars per year that would otherwise be spent on applying greater amounts of chemical pesticides to Michigan crops.
"The DNR is cooperating with researchers, universities, state, federal and tribal agencies, landowners, and concerned citizens to address the risk from WNS" according to Chris Hoving, DNR endangered species coordinator. "We need the public's help in preventing the spread of WNS and early detection efforts."
For more information on WNS, to view the Michigan WNS response plan, and to report unusual bat observations, people can visit the DNR website on emerging diseases at www.michigan.gov/emergingdiseases.
The Michigan Department of Natural Resources is committed to the conservation, protection, management, use and enjoyment of the state's natural and cultural resources for current and future generations. For more information, go to www.michigan.gov/dnr.