Michigan Schools Compete at the Archery in the Schools Program National Tournament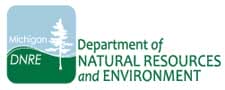 Michigan –-(Ammoland.com)- Nearly 500 schools in Michigan participate in the DNR National Archery in the Schools Program (NASP).
This in-school target archery program is geared toward students in 4th thru 12th grade who take physical education. Students who attend a NASP School are eligible to compete in Michigan's NASP state tournament each spring. For those who excel at the State Tournament, qualification to participate at the NASP National Tournament is a great reward.
The 2011 NASP national tournament was held May 13-14 in Louisville, Kentucky. Nearly 7,000 archers from 34 states registered to compete at the national tournament. Among those registered were 145 students, representing six teams from Michigan.
Shelby Simonds, 11th grader from Hartland Middle School placed 5th overall in the High School female division after winning a tie breaking shoot off. Simonds, whose score was 290 out of 300, received a medal for her accomplishment and placed first overall among all 11th grade female archers. Steven Schram, 9th grader from Bark River Harris, placed in the top 20 among all male archers with a score of 291 out of 300.
Hartland Elementary, Middle and High School teams performed strongly, placing in the top 20 for their divisions respectively. Other teams competing in the tournament from Michigan include: Gaylord St. Mary Cathedral, Northwoods Christian Homeschool and Laker School.
The DNR is currently offering archery equipment grants and free archery instructor certification training to schools, both public and private, that enroll in the Archery in the Schools program. For more information, contact Mary Emmons at 517-241-9477; e-mail [email protected] , or visit the DNR Archery website at www.michigan.gov/archery.
The Michigan Department of Natural Resources is committed to the conservation, protection, management, use and enjoyment of the state's natural and cultural resources for current and future generations.