New Archery Range Opens At Rock Hawk In Putnam County Gerogia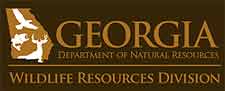 EATONTON, Ga. –-(Ammoland.com)- A new archery range at Rock Hawk in Putnam County is now available for archers, bow hunters, youth groups and others interested in perfecting their target skills.
The archery range was constructed through a partnership between Georgia Department of Natural Resources/Wildlife Resources Division (WRD), Georgia Power, Putnam County, University of Georgia, and Historic Piedmont Scenic By-way Corporation.
Using Pittman-Robertson federal grant money, WRD supplied materials needed for construction while Georgia Power will manage, administer and maintain it.
The range consists of a static range with lanes starting at 10 yards in length. Here, archers shoot into large "bow butt" targets secured inside freestanding sheds. The second range is a 3-D trail with realistic animal targets on 17 lanes. The targets include a mix of Georgia's game animals.
The range will serve as a resource for area archers, archery youth groups and bow hunters, as well as for Rock Hawk programming activities, and for school groups participating in the National Archery in Schools Program. Users should bring their own equipment. To reduce impact to targets, broadheads are not allowed. The range is open during daylight hours.
Rock Hawk is an outdoor classroom with hundreds of educational displays along 15 miles of trails that surround and lead to the Rock Hawk effigy. It is located near the Historical Piedmont Scenic Byway (Ga. 16).
To learn more about archery opportunities in Georgia, visit www.georgiawildlife.com/hunting/archery-shooting-ranges ; for more information on National Archery in the Schools Program, visit www.georgiawildlife.com/nasp; for more about Rock Hawk, visit www.rockhawk.org .