New York Bill Would Allow For Expanded Trapping Methods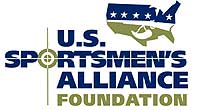 Columbus, OH –-(Ammoland.com)- Senate Bill 4213, sponsored by Sen. Mark J. Grisanti (R- North Buffalo), would permit the Department of Environmental Conservation (DEC) to allow live cable restraints, commonly called snares, to be used by trappers. Currently, New York prohibits the use of all snares.
This bill has been approved by the Senate Committee on Environmental Conservation and is now pending on the floor of the Senate. Identical legislation, AB 6203 sponsored by Assemblyman Dennis H. Gabryszak (D- Cheektowaga), is currently pending in the Assembly Committee on Environmental Conservation.
"If passed, these bills will give the DEC and New York trappers an additional method to manage wildlife," said Evan Heusinkveld, U.S. Sportsmen's Alliance director of state services. "Cable snares are used across the country and are a proven and effective way for trappers to harvest wildlife."
Biologists from coast to coast rely on trapping as an essential aspect of wildlife management. It is particularly important for predator control and to minimize diseases such as rabies.
"Cable restraints are a vital tool needed for New York trappers to help control coyote and beaver populations," said Dave Miller, Executive Director of the New York State Trappers Association. "These traps are very effective, especially in the late winter months when foothold traps may start to freeze."
Take Action! Sportsmen should contact their state senators and assemblymen and urge them to support Senate Bill 4213 and Assembly Bill 6203. Inform them there is no reason for a ban on live cable restraints.
To find your state legislators' phone number and other contact information, use the USSA Legislative Action Center at www.ussportsmen.org/lac.
About:
The U.S. Sportsmen's Alliance is a national association of sportsmen and sportsmen's organizations that protects the rights of hunters, anglers and trappers in the courts, legislatures, at the ballot, in Congress and through public education programs. Visit www.ussportsmen.org.