New York Bills Threaten Sporting Dog Owners
Bills in New York would create new unnecessary regulations for sporting dog owners.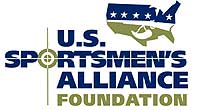 Columbus, OH –-(Ammoland.com)- Assembly Bill 7964, introduced by Assemblyman Joseph S. Saladino (R- Massapequa) would require anyone that houses dogs or other animals in a permanent structure to have a working "fire suppression" system and have an alarm system that connects directly to the police or fire department. Only "farms" are exempted from the requirements.
"The bill would require anyone who keeps a single dog in their home to outfit their home with a sprinkler system and a monitored alarm system," said Evan Heusinkveld, U.S. Sportsmen's Alliance director of state services.

"These requirements are not only wholly unnecessary, but would prove costly for both kennels and pet owners."
Senate Bill 5467, introduced by Senator Tom O'Mara (R- Horseheads), would allow any person to enter the property of a dog owner that houses more than 12 adult animals, or 9 animals and produces three or more litters per year, to provide the animals with food or water if the person claims that the animals have been without necessary food or water for more than 12 hours.
Essentially, this language allows any person, whether they are an animal rights activist or a law enforcement officer, to enter into these dog owners' property if they simply claim a dog has not been provided with necessary food or water for 12 hours.
"Allowing any person to enter a dog owner's land by claiming dogs are not properly fed or watered is a major violation of privacy rights," said Heusinkveld.
Senate Bill 5467 would also require the Commissioner of Agriculture and Markets to establish new standards of care, housing, and record keeping requirements for all dog owners, regardless of the number of dogs they own. It is essentially a "blank check" for the commissioner to force new regulations upon anyone owning a single dog.
Take Action! New York sportsmen should contact their state legislators and ask that they oppose Assembly Bill 7964 and Senate Bill 5467. Tell them these bills will establish new costly and unnecessary requirements for dog owners. To find your state legislator's phone number and other contact information, use the USSA Legislative Action Center at www.ussportsmen.org/lac.
About:
The U.S. Sportsmen's Alliance is a national association of sportsmen and sportsmen's organizations that protects the rights of hunters, anglers and trappers in the courts, legislatures, at the ballot, in Congress and through public education programs. Visit www.ussportsmen.org.