New York Sporting Dog Owners Under Additional Attacks by Animal Rights Bills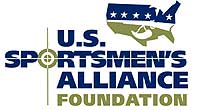 Columbus, OH –-(Ammoland.com)- Last week the U.S. Sportsmen's Alliance alerted New York sporting dog owners to two bills that would create unnecessary new regulations for sporting dog owners.
This week it is more of the same in the New York legislature.
Assembly Bill 8146, sponsored by Assemblyman Steve Katz (R- Mohegan Lake), would require newly defined "backyard breeders" to obtain an annual breeder permit and adhere to the same standards of care and inspection requirements that apply to the state's regulated pet dealers.
A "backyard breeder" is defined as anyone who breeds one female dog for compensation.
Under the bill, these breeders are required to obtain an annual $150 permit before they are allowed to breed any dog. They must also comply with the care, housing, and inspection requirements meant for commercial pet dealers that are already contained in current law.
"This bill forces regulations that are designed for commercial pet dealers onto sporting dog kennels, hobby breeders, and individual dog owners," said Evan Heusinkveld, U.S. Sportsmen's Alliance director of state services. "There is simply no justification for applying this type of regulation to these dog owners."
Take Action! New York sportsmen should contact their state legislators and ask that they oppose Assembly Bill 8146. Tell them sporting dog owners should not be required to obtain a new costly annual permit and comply with new regulations simply because they may breed and sell one dog in a year. To find your state assembly person's phone number and other contact information, use the USSA Legislative Action Center at www.ussportsmen.org/lac.
About:
The U.S. Sportsmen's Alliance is a national association of sportsmen and sportsmen's organizations that protects the rights of hunters, anglers and trappers in the courts, legislatures, at the ballot, in Congress and through public education programs. Visit www.ussportsmen.org.