North Carolina's Castle Doctrine & Carry in Parks Bill is Now SB679
Pass SB 679 w/o ANY amendments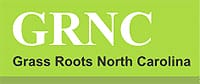 North Carolina –-(Ammoland.com)- Senators NEED TO SUPPORT THIS BILL WITHOUT ANY AMENDMENTS!
The political games being played in our General Assembly are becoming sillier by the hour, but this may work in our favor in-terms of getting desperately-needed Castle Doctrine and Carry in Parks legislation passed.
These laws have now been "hidden" in SB 679 to soothe gutless legislators worried that pro-gun laws "don't poll well".
Our Senators Need Some Reminding …
The RIGHT to Keep and Bear Arms is not subject to opinion polls. Castle Doctrine protection is LONG OVERDUE.
Gun-free zones are magnets for violent crime and only disarm law-abiding citizens that deserve an effective means of defense.
IMMEDIATELY CONTACT ALL MEMBERS OF THE NC SENATE
Contact
Email all members of the Senate (there are TWO address lists following the message).
Send TWO emails contacting half the Senators at a time (The list below is broken into two parts for convenient copy-and-paste addressing as emails to the entire Senate are now flagged as spam, and not delivered).
Deliver this message:
Dear Senator:

SB 679, "An Act To Amend The Castle Doctrine, To Allow Persons With Concealed Handgun Permits To Carry A Handgun in a Park…," has become essential legislation. Please disregard misleading opinion polls and concentrate on restoring essential rights of law-abiding North Carolinians. Citizens need, deserve and have the right to effectively defend home and hearth, and themselves in parks that have become "gun-free zone" magnets for violent crime.

I urge you support and pass this important bill without ANY amendments, however well-intentioned they may appear. I will be monitoring the progress of SB 679 and your actions on this matter through the alerts of Grass Roots North Carolina.

Sincerely,

A Concerned North Carolina Voter
COPY AND PASTE CONTACT LIST EMAIL NOW!
Contact these Senators in your first email:
[email protected], [email protected], [email protected], [email protected], [email protected], [email protected], [email protected], [email protected], [email protected], [email protected], [email protected], [email protected], [email protected], [email protected], [email protected], [email protected], [email protected], [email protected], [email protected], [email protected], [email protected], [email protected], [email protected]
Contact these Senators in your second email:
[email protected], [email protected], [email protected], [email protected] , [email protected], [email protected], [email protected], [email protected], [email protected], [email protected], [email protected], [email protected], [email protected], [email protected], [email protected], [email protected], [email protected], [email protected], [email protected], [email protected], [email protected], [email protected], [email protected], [email protected], [email protected], [email protected], [email protected]
About:
Grass Roots North Carolina/Forum for Firearms Education is a non-profit, all volunteer organization devoted to educating the public about trends which abridge the freedoms guaranteed by the Bill of Rights, and engaging in grass roots activism to preserve those freedoms. Formed in 1994 to conduct a highly successful rally for the Second Amendment, GRNC has gone on to conduct projects like "Remember in November: A Gun Owner's Guide to Voting," bringing concealed carry to North Carolina. Visit:www.grnc.org