Ohio Restaurant Carry Bill Moving Today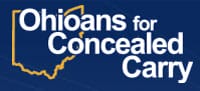 Ohio –-(Ammoland.com)- The Ohio House of Representatives may call for a vote on SB17 (the "restaurant carry" bill) this afternoon, June 15.
The House is scheduled to meet at 1 p.m.
Please call your representative immediately and voice your support for SB17 by going here and looking up who your Representative is – then, call their offices immediately and express your support for SB17 and tell them that you will be watching to see how they vote.
A live video stream of House proceedings will be available when the House goes into session at: www.ohiochannel.org/Index.aspx?liveStreamId=10
De ja vu?
The House already had this debate a few weeks ago when they took up HB45, so why are they debating SB17? Quite simply, both bills have passed the house that they originated in – so HB45 passed the House a few weeks ago and SB17 passed the Senate even earlier.
SB17 is the superior bill due to an amendment that was adopted in the Senate that was not adopted in HB45. Therefor, it makes more sense for the Ohio House to adopt SB17 instead of the Ohio Senate picking up HB45.
If the Ohio House passes SB17 today without any amendments it goes to the Governor for his signature. If there are amendments, the bill goes back to the Ohio Senate for a full Senate vote to concur with any amendments.
2011 Party In The Park 8 – July 30th
OFCC's eighth annual Party In The Park is scheduled for Saturday, July 30th, 2011 at Liberty Park in Powell, Ohio. Once again, we will have great food, entertaining speakers, door prizes and even better companionship!
Scheduled speakers include Representative Danny Bubp, sponsor and primary mover of HB45, the Restaurant Carry Bill, and Kevin Coughlin, the declared candidate for the Republican primary in the Senate race against Sherrod Brown. We will also bring you up to date on pending legislation and actions which OFCC has taken and has planned.
Is your local city park banning firearms?
In the past two weeks we've become aware of a city actively writing rules to ban concealed carry (or firearms in general) in their city parks – and we've become engaged in that process. The State of Ohio is huge, so the only way WE can become involved is if YOU tell us its happening.
Use the Contact Us link at OhioCCW.org to tell us about any city owned parks that have either published rules or signs prohibiting concealed carry anywhere other than a building – so if you see one on a pavilion, the entrance to a park, the parking lots, or a building that is primarily a restroom take a photo and get in touch with us.
About:
Ohioans for Concealed Carry, founded in 1999, is a grassroots political activist organization. When founded, the primary goal of OFCC was getting concealed carry passed into law in Ohio. With that accomplished, our mission became to refine the concealed carry law and to expand and preserve the rights of all gun owners in Ohio. Visit: Ohioccw.org