Orion – The Hunters' Institute Leads the Charge to Ensure Vermont Wildlife is Managed as a Public Resource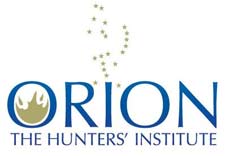 JOHNSON, Vt. –-(Ammoland.com)- Orion – The Hunters' Institute applauded the signing of H.91 by Vermont Governor Peter Shumlin, which mandated Vermont's fish and wildlife are to be held in public trust by the state for the benefit of all citizens.
Using its expertise in public trust issues, Orion played a leadership role within a broad coalition that worked to reverse an amendment passed in the final days of Vermont's 2010 legislative session. This amendment changed the status of native deer and moose at a high fence shooting facility from public to private ownership.
"Orion was very concerned about setting the precedent of transferring ownership of public wildlife resources to individuals for their personal gain. We viewed this as an action that threatened wildlife management not only in Vermont but throughout the United States," said Eric Nuse, executive director of Orion – The Hunters' Institute.

"Our public trust work related to high fence issues in Montana as well as technical papers by The Wildlife Society and Vermont Law School gave us the legal arguments to be successful. All of the major conservation groups and leaders of the hunting community were ready to fight to keep our wildlife wild. When I sent the word out to convene the public trust coordinating group and provide expert testimony to the legislature, there was no shortage of volunteers."
Nuse credits Vermont Representative Kate Webb for championing this bill in the legislature and praises the support of Fish and Wildlife Department Commissioner Pat Berry and his staff. Others who assisted this effort include Fish and Wildlife Board President Brian Ames, former House Majority leader Floyd Neice, former commissioner Steve Wright, Senator Ginny Lyons and Governor Peter Shumlin.
Hunters also played a big role in advancing the issue of Vermont fish and wildlife being a public resource instead of being privately owned, according to Nuse. All of the major hunting and conservation groups contributed from the Vermont Federation of Sportsmen's Clubs to Wild in Vermont, the state wildlife rehabilitator group.
"It was Vermont's hunters who were the foremost advocates for this law and took the cause to the legislature. Vermont's constitution provides for hunting as a right for all citizens. This new law prevents private individuals from taking personal ownership of live wildlife for any purpose," Nuse said. "Hunters want Vermont's wildlife to remain wild, owned by no one and under the trusteeship of the state's Fish and Wildlife Department. That agency's trained biologists provide the stewardship to ensure future generations of all Vermonters – hunters and nonhunters alike – will be able to enjoy and take pride in this magnificent heritage."
For more information visit the Orion blog at Fair Chase Hunting Blogspot and search for Public Trust Doctrine.
Or email Eric Nuse at [email protected] or call 802-730-8111.