Panteao Firearms Instructional DVDs Now Available From Ellett Brothers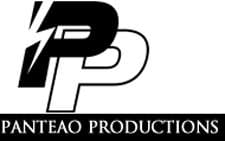 Columbia, SC –-(Ammoland.com)- Panteao Productions announces the availability of the complete line of Make Ready instructional DVDs to stocking retailers through Ellett Brothers.
"We are very happy to announce that we have teamed up with Ellett Brothers to bring our instructional DVDs to dealers throughout the country," said Fernando Coelho, president and CEO of Panteao.

"Firearms training is an important consideration when a customer is purchasing a handgun, rifle, or shotgun. Our instructional DVDs will help dealers to be able to offer their customers training programs they can watch from the comfort of their own homes. While instructional videos cannot replace actual hands on training and trigger time, the videos will help familiarize customers with proper gun handling techniques.

Thanks to Ellett Brothers and their great team of knowledgeable sales people, we can now make our DVDs easily accessible to dealers. This in turn will benefit the end consumers."
Ellett Brothers is a leading nationwide marketer and shooting sports distributor. If you are a stocking retailer and you are interested in Panteao's instructional DVDs, contact Ellett Brothers at 800-845-3711 or visit them at www.ellettbrothers.com.
About Panteao Productions
Panteao Productions is a video production company that produces instructional videos from the top firearms instructors in the world. For more information about Panteao, visit www.panteaoproductions.com. You can follow Panteao on Twitter and find us on Facebook.