Safariland Continues Support With Steel Challenge Platinum Sponsorship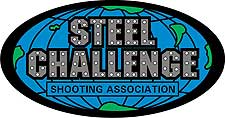 SEDRO-WOOLLEY, Wash. –-(Ammoland.com)- The Steel Challenge Shooting Association (SCSA), the national governing body for the sport of speed shooting, and Safarliand, the makers of a broad range of law enforcement and security products and services as well as competition specific holsters, announced that Safariland will once again take a major sponsorship position for the Steel Challenge World Speed Shooting Championships.
Safariland joins the National Shooting Sports Foundation as a platinum sponsor of the Steel Challenge which marks its 30th anniversary when the match gets underway in Piru, Calif. August 18-21.
"Safariland is one of the best known names in competition shooting due to its long and unwavering support for matches like the Steel Challenge, as well as it stable of top caliber sponsored shooters," said Tammy Mowry, Steel Challenge sponsor coordinator.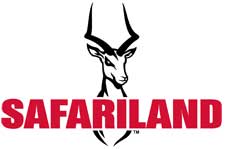 In 2010 Safariland was represented at the World Speed Shooting Championships by a host of world class shooters including Rob Leatham, Julie Golob, B.J. Norris and Randi Rogers.
"We always look forward to the Steel Challenge, this is where we announced the beginning of Team Safariland back in 1985 and it has become one of the most recognized matches of the year. Watch for Team Safariland members Rob Leatham, Mike Voigt, Doug Koenig, Bobby McGee, B.J. Norris, Randi Rogers and Maggie Reese battling it out with the rest of the top shooters," said Scott Carnahan, vice president, marketing for Safariland and himself a top level competitive shooter.
Registration for this year's World Speed Shooting Championships is now open. Those interested in entering the match can find the competition schedule and match hotel info, as well as the match application, at www.SteelChallenge.com.
For more information on the Steel Challenge World Speed Shooting Championships and the Steel Challenge Shooting Association, visit www.SteelChallenge.com, follow @SteelChallenge on Twitter, find the Steel Challenge on Facebook (www.facebook.com/SteelChallenge) or visit the Steel Challenge blog (http://steelchallenge.posterous.com/).