Shooter's Bible Guide To Rifle Ballistics
By Wayne van Zwoll
From The #1 Trusted Gun Guide Series Everything A Shooter Needs To Know About Ballistics.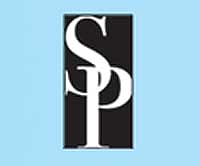 New York, NY ––(Ammoland.com)- Generations of hunters, sportsmen, and gun collectors have relied on the Shooter's Bible.
From the same preeminent source comes Shooter's Bible Guide to Rifle Ballistics by Wayne van Zwoll.
Zwoll brings decades of experience and a compelling, informal writing style to this comprehensive, fully-illustrated guide.
Terminal bullet performance matters to hunters. Until you know what affects a bullet, you can't control its path.
Here's a sampling of what Rifle Ballistics can teach you:
Using air pressure and the inevitable pull of gravity to your advantage
Shooting better at long range, in wind, up and down hills, and at moving targets
What makes some rifles kick harder more accurately than others
How to get a short course on mirage and straight talk on bullet deflection in brush
The effects of temperature and elevation on ballistics
The fascinating history of firearms—from the discovery of gunpowder to rifiling, metallic cartridges, and optical sight
Insights on rifle accuracy from the people who design and build rifles, and ballisticians who've come up with the latest high-performance cartridges
And much more
Zwoll also sifts out the best loads for big game, examines the trend toward lead-free bullets, and explains how bullets and powder are made.
Plus, extensive ballistics tables let you compare your favorite cartridges and loads, and show the effects of bullet shape in downrange energy and arc.
Shooter's Bible Guide to Rifle Ballistics is guaranteed to help the hunter and shooter improve his or her accuracy through a better understanding of ballistics.
About the Author
Wayne van Zwoll is a full-time journalist for the outdoors press and has published more than 2,000 articles and twice as many photos for numerous magazines, including Field & Stream, Sports Afield, and Outdoor Life. Currently special projects editor for Intermedia Outdoors, Wayne also contributes to Petersen's Hunting and Guns & Ammo television. He is a professional member of the Boone and Crockett Club and has served on the board of the Outdoor Writers Association of America. He lives in Bridgeport, Washington.
Shooter's Bible Guide to Rifle Ballistics
By Wayne van Zwoll
Skyhorse Publishing Paperback
On Sale: June 8, 2011
ISBN: 978-1-61608-224-6
Price: $19.95
About:
Founded in 2006, Skyhorse Publishing was at #2 on the 2010 Publisher's Weekly list of the fastest-growing independent publishers in the United States. Skyhorse publishes books on many different subjects in areas including sports and outdoors, military history, how-to, self-help, true crime, antiques and collectibles, transportation and aviation, current events, and more. In July 2010, Skyhorse acquired the assets of Arcade Publishing, including some 500 titles—many from prominent authors, including Umberto Eco, Elie Wiesel, Ingmar Bergman, Octavio Paz, and others. Skyhorse's founder is publishing industry veteran Tony Lyons, former CEO of The Lyons Press. Learn more at www.skyhorsepublishing.com.