Sportsmen Condemn House Attempt to Weaken Clean Water Act
H.R. 2018 would undermine EPA authority to enforce Clean Water Act, diminishing water quality and harming valuable fish and wildlife habitat.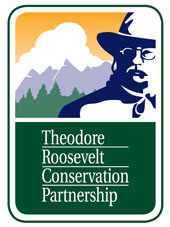 WASHINGTON –-(Ammoland.com)- WASHINGTON, DC – American sportsmen today strongly criticized the House Transportation Committee for hastily passing legislation that would dramatically weaken the Clean Water Act and undercut four decades of progress in restoring the nation's waters and wetlands and conserving valuable fish and wildlife habitat.
The Clean Water Cooperative Federalism Act of 2011, H.R. 2018, has received minimal review and no hearings since its introduction three weeks ago. The bill attacks two critical components of the CWA: enforcement of water quality standards and protection of waters from discharges of dredged and fill material. H.R. 2018 would increase state control over Environmental Protection Agency implementation of the CWA, including veto authority over EPA enforcement of water quality standards and over EPA authority to block projects that compromise or diminish fish and wildlife habitat.
"In the name of responsible management of our irreplaceable waters, wetlands, and fish and wildlife habitat, we urge House lawmakers to abandon their hasty approach to advancing this legislation," said Scott Kovarovics, conservation director for the Izaak Walton League of America. "The committee should step back and hold a hearing to assess the sweeping consequences this legislation could have on water quality, streams and critical fish and wildlife habitat."
"Sportsmen strongly oppose this misguided and damaging legislation," said Jan Goldman-Carter, wetlands and water resources counsel for the National Wildlife Federation. "H.R. 2018 will lead to a hodgepodge of water quality standards and contribute to an overall reduction in U.S. water quality, our natural resources and outdoor opportunities such as hunting and angling."
In April, sportsmen welcomed proposed guidance issued by the administration that would more clearly define which U.S. waters are subject to Clean Water Act protections, a move that would begin restoring long-standing protections to many of the nation's wetlands, streams, lakes and headwaters that have remained threatened in the wake of two ambiguous Supreme Court decisions and subsequent agency guidance. Recent actions undertaken by House lawmakers since that time, however, attempt to weaken or undercut these restorative measures.
"The Clean Water Act has led to immense progress nationwide in cleaning up our waters, restoring fish habitat, protecting drinking water sources, reducing wetlands loss and developing water-based recreational economies," said Steve Kline, director of the Theodore Roosevelt Conservation Partnership's Center for Agricultural and Private Lands. "While states play a lead role in implementing some CWA protections, the law does not function without a federal backstop that ensures its goals are met. We cannot afford to threaten our waters, which serve as economic powerhouses for innumerable communities across the country."
Waters and wetlands in the United States sustain the activities of 40 million anglers, who spend about $45 billion annually, and 2.3 million waterfowl hunters, who spend $1.3 billion annually.
"Whether Trout Unlimited is restoring small headwater streams in the Potomac Headwaters in West Virginia, removing acidic pollution caused by abandoned mines in Colorado, or protecting the world famous salmon-producing watershed of Bristol Bay, Alaska, the CWA is the safety net on which we rely," said Steve Moyer, vice president of government affairs for Trout Unlimited. "H.R. 2018 would cut large holes in the safety net."
Read a letter from sportsmen to House decision makers opposing H.R. 2018.
About:
Inspired by the legacy of Theodore Roosevelt, the TRCP is a coalition of organizations and grassroots partners working together to preserve the tradition of hunting and fishing. Visit: www.trcp.org