Statewide Public Meetings On Revisions To Arizona's Hunting Guidelines
Access issues to wildlife also to be discussed.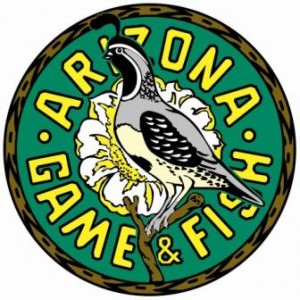 PHOENIX, AZ – -(Ammoland.com)- The Arizona Game and Fish Department's game branch is hosting 11 public meetings across the state to discuss revisions being considered for the hunt guidelines.
The document is now in the draft state and is available for the public to review, take a survey, and provide their comments.
For example, some of the questions being considered are:
When do you think quail seasons should open?
What do you think is the best strategy to provide juniors-only turkey hunts?
How do you feel about managing for low numbers of elk or mountain lion in certain areas?
"This is your opportunity guide us in meeting our varied hunting public's needs, as well as continuing our hunting heritage for future generations," said Chief of Game Management, Brian Wakeling. "We've been collecting comments since April and this is a first look at those items being considered."
The hunt guidelines provide the biological and social parameters used to formulate the annual hunt recommendations and go through a public review process every two years.
The meetings consist of a presentation given by key staff biologists, who can answer questions, provide background, and other details about the process. For those who are unable to attend or prefer to review the materials at their own pace, all of the information is available online at www.azgfd.gov/huntguidelines.
Additionally, at these meetings, you will also have the opportunity to discuss wildlife-related recreational access issues. The public's wildlife often inhabits private lands or habitats surrounded by private lands. Private landowners have legitimate concerns about their private property, yet access to wildlife can be an equally legitimate public concern. Your input on this delicate issue will help inform the Game and Fish Commission on future decisions.
All of the meetings run from 6-8 p.m. per the following schedule and locations:
June 6, Flagstaff – Flagstaff Game and Fish regional office at 3500 S. Lake Mary Road.
June 7, Page – Glen Canyon National Recreation Headquarters Office.
June 9, Phoenix – Game and Fish headquarters office at 5000 W. Carefree Highway.
June 13, Pinetop – Pinetop Game and Fish regional office at 2878 E. White Mountain Blvd.
June 14, Payson – Best Western Payson Inn at 801 North Beeline Highway.
June 15, Mesa – Mesa Game and Fish regional office at 7200 E. University Drive.
June 16, Yuma – Yuma Game and Fish regional office at 9140 E. 28th St.
June 20, Prescott – County of Yavapai Board of Supervisors office at 1015 Fair St.
June 21, Tucson – International Wildlife Museum at 4800 W. Gates Pass Road.
June 22, Sierra Vista – Sierra Vista Police Department at 911 N Coronado Drive.
June 23, Kingman – Kingman Game and Fish regional office at 5325 N Stockton Hill Road.
After all the comments and surveys are received, reviewed, and processed, the department will prepare a final draft of the hunt guidelines to present to the Game and Fish Commission at its Aug. 26-27 meeting in Phoenix.
Once finalized, these guidelines (with commission approval) are used for setting the season dates, structures, permit levels, and more for the 2012-2014 hunting regulations.
Visit www.azgfd.gov/huntguidelines for a copy of the draft guidelines, to take the survey online, to provide your comments, and to learn more about the hunt guideline and recommendation processes.
The Arizona Game and Fish Department prohibits discrimination on the basis of race, color, sex, national origin, age, or disability in its programs and activities. If anyone believes that they have been discriminated against in any of the AGFD's programs or activities, including employment practices, they may file a complaint with the Deputy Director, 5000 W. Carefree Highway, Phoenix, AZ 85086-5000, (602) 942-3000, or with the Fish and Wildlife Service, 4040 N. Fairfax Dr. Ste. 130, Arlington, VA 22203. Persons with a disability may request a reasonable accommodation or this document in an alternative format by contacting the Deputy Director as listed above.