Sunday Hunting One Step Closer in Pennsylvania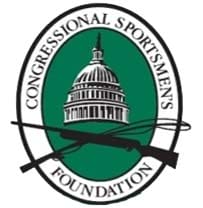 Washington, DC –-(Ammoland.com)- HARRISBURG, PA –-(Ammoland.com)- Today legislation was introduced in Pennsylvania (HB 1760) to end the ban on Sunday hunting in the Keystone State.
The legislation comes on the heels of the Pennsylvania Game Commission passing a resolution yesterday supporting the idea of ending the ban on hunting on Sunday's.
HB 1760 would lift the ban and shift authority to regulate Sunday hunting from the General Assembly, where it currently resides, to the Game Commission. The commission's resolution urged the General Assembly to repeal the restriction on Sunday hunting and allow the Game Commission to regulate it. The state law banning Sunday hunting is the only game management decision given to the legislature.
"I look forward to working with my colleagues in the House and Senate to pass legislation repealing the ban on Sunday hunting and allowing the Game Commission to work with the many stakeholders to make decisions about hunting on Sunday," said Rep. Marc Gergely, Pennsylvania Legislative Sportsmen's Caucus Chair and member of the National Assembly of Sportsmen's Caucuses (NASC) Executive Council.
Currently, 43 other states allow some form of Sunday hunting, and it is a major economic and job driver in those states. In Pennsylvania, The benefits of Sunday hunting, however, would not be limited to the sportsmen's community, as an economic impact report released by the Sunday Hunting coalition has found that removal of Sunday hunting restrictions would result in an estimated 8,190 new Pennsylvania jobs. The report also notes that these jobs would pay more than $245 million in wages and contribute approximately $765 million in additional economic activity to the state.
"We have been working diligently with our partners on this issue for several years now and have seen some real progress on repealing these outdated blue laws that are driving hunters away from the sport and stifling economic growth," said CSF President Jeff Crane. "Hopefully we are well on our way to relaxing such restrictions in Pennsylvania and other states, and we'll be looking towards our state caucuses to provide leadership in these efforts."
Allowing hunters in Pennsylvania to go afield on Sundays is part of larger effort to increase participation in hunting that also involves improving access and opportunity for sportsmen living in the state. Since most hunters take to the field on weekends, removing barriers to Sunday hunting will effectively double the value of each hunter's license. Recent research completed earlier this year by Brent Miller, CSF Northeastern States Manager, indicates that by allowing Sunday hunting in Pennsylvania, an additional 55,000 hunters would be recruited or retained over the next six years alone.
Members of the Sunday Hunting coalition, including CSF, the National Shooting Sports Foundation, National Rifle Association, Archery Trade Association, Boone and Crockett Club, Cabela's, Delta Waterfowl, Mule Deer Foundation, National Assembly of Sportsmen's Caucuses, Pheasants Forever, Quail Forever, Rocky Mountain Elk Foundation, Safari Club International, U.S. Sportsmen's Alliance and the Wildlife Management Institute, are encouraging all sportsmen in Pennsylvania to contact their state legislators and urge them to co-sponsor HB 1760.