USPSA Crowns T.D. Roe Area 5 Women's Limited Shooting Champ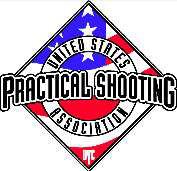 SEDRO-WOOLLEY, Wash. –-(Ammoland.com)- T.D. Roe of Lemont, Ill. won 11 of 14 stages on her way to claiming the Women's Limited division title at the U.S. Practical Shooting Association's Area 5 Regional Handgun Championship this past weekend at the PASA Park ranges in Barry, Ill.
Roe, who led the match from start to finish, claimed the title with a final score of 828.3832 points, more than 73 points ahead of her nearest rival, Pashia Yang of Eagan, Minn.
"T.D. dominated the women's field in the Limited division by winning all but three stages. Shooting a strong, consistent match like T.D. did will always put you in the winner's circle," said Gary Stevens, the USPSA Area 5 director.
Second place went to Yang, who bested Roe on stages 5, 6 and 13, and finished with a final score of 755.2340. Darcy Schaefer of Utica, Minn. took third with 491.7145 points.
Rounding out the top five were Jennifer Van Zieleghem of Rockford, Ill. in fourth with 438.3370 and Kim Frayne, also of Rockford, Ill., in fifth with 354.9631.
Also claiming Limited division titles this weekend were Manny Bragg of Kirksville, Mo. who won the overall division title for the fifth time in the last ten years with five stage wins and a final score of 1409.0312. Among the senior shooters Jon Huspek of St. Paul, Minn. won the Senior title finishing 15th overall with 1086.2575 points, while James Shema of Hebron, Ind. won the Super Senior title for the second year in a row with 776.1623.
The Area 5 Regional Handgun Championship took place June 16-19 and drew 359 shooters from across the U.S., including Illinois, Indiana, Kentucky, Michigan, Ohio, West Virginia and Wisconsin, the states that make up the Area 5 region.
The Area 5 match is the second of eight regional events on the USPSA competition calendar. The next regional event is the 2011 USPSA Area 1 Regional Handgun Championship, Presented by Springfield Armory which takes place June 22-26 at Albany Rifle and Pistol Club, Shedd, Ore.
Want to learn more about practical shooting, or join the 20,000 members of USPSA in the most dynamic and fast-paced shooting sport around? Then visit http://www.USPSA.org, follow @USPSA_Shooting on Twitter, like USPSA on Facebook (http://www.facebook.com/USPracticalShootingAssn) or read the Practical Shooting blog (http://practicalshooting.posterous.com/).