Tuesday Is Arizona's Hunt Application Deadline
Wildfires will not delay deadline, nor change hunt seasons at this time.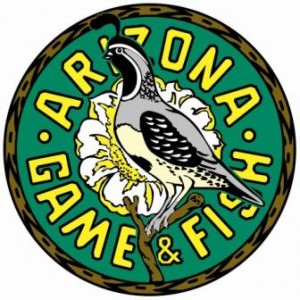 PHOENIX, AZ – -(Ammoland.com)- Time is running out for hunters to apply for Arizona's fall hunts issued through the draw process. Applications must be received by Arizona Game and Fish by Tuesday, June 14 by 7 p.m. (MST) – postmarks do not count, and there is no online application process.
The fall drawing cycle allocates the limited hunt permit-tags for deer, fall turkey, fall javelina, bighorn sheep, fall buffalo and pheasant.
Due to the deadline quickly approaching, the recommended method to submit an application is by hand-delivery to one of the seven Game and Fish offices. Offices are located in Pinetop, Flagstaff, Kingman, Yuma, Tucson, Mesa and Phoenix.
Applications can be sent by U.S. mail, but those using this method are reminded that postmarks do not count and must be received by Game and Fish on or before 7 p.m. (MST) on Tuesday, June 14. Mailed applications should be sent to Arizona Game and Fish Department, Attn. Drawing Section, PO Box 74020, Phoenix, AZ 85087-1052.
Hunters are advised that the wildfires burning in certain areas of the state are likely to impact traditional hunting in those areas; more information is below.
To assist last-minute applicants with survey, harvest and draw statistics, Hunt Arizona 2011 is now available. This free PDF file is an invaluable resource for planning where you want to hunt and will help you balance drawing odds and hunt success odds to meet your needs.
Hunt Arizona and all the other materials needed to apply can be found at www.azgfd.gov/draw. Additionally, regulations, application forms, and envelopes are available at more than 300 license dealers statewide.
Please note: Department office locations will be open until 7 p.m. on deadline day to receive dropped-off applications; however, the front counter customer service for regular business transactions, including buying licenses, still close at 5 p.m.
Wildfire Information
There are currently three significant wildfires burning in Arizona. The Arizona Game and Fish Department, although a wildlife agency, is a community-minded organization, and is concerned for the citizens and communities that have been displaced, lost property, and endured hardships from these tragic events.
Dozens of Game and Fish law enforcement officers are assisting the firefighting effort by helping with evacuations, security, and sharing important on-the-ground knowledge of the community and landscape with incident management teams.
It is far too early to know the short-term or long-term impacts the fire will have to habitat, wildlife, waters, access, hunting, fishing, and other outdoor recreation until the fires are put out and crews can go in and make an assessment.
The Wallow Fire in northeastern Arizona on the Apache-Sitgreaves National Forests lies within Game Management Units 1 and 27; popular hunts in these units include elk, antelope, deer, turkey and bear.
There are two fires burning in the Coronado National Forest, the Horseshoe Two, primarily Unit 29 and portions of Unit 30A; and the Murphy Complex, which encompasses Unit 36A, 36B, and 36C. Both of these areas are popular for hunting mule deer, white-tailed deer, javelina, and small game.
For those who have applied for or already have a hunting permit in any of these units, there are no provisions in state law (ARS §17-332) or Commission rule for Game and Fish to issue any refunds, reinstate bonus points or offer a rain-check.
However, worth noting, is that until the fires are put out, there is no certainty what the conditions will be in these areas, and hunters could find conditions ranging from area closures to near-normal conditions come hunting season. As an example, here is what the department found in Unit 3C in the aftermath of the huge Rodeo-Chediski Fire in 2002:
Of the Unit 3C habitat on the Apache-Sitgreaves National Forests impacted by the fire, 28 percent was determined to be severely burned, 19 percent moderately burned, 26 percent low impact, and 27 percent was unburned.
There was no significant reduction in the availability of big game animals in the fall hunts.
Department personnel conducted two aerial surveys and several ground surveys in the unit after the fire. There was no evidence of any large migration of elk or deer out of the burn area. With the onset of the monsoon, it is anticipated that a significant portion of Units 1 and 27 will have adequate forage, and that elk will be well distributed prior to the hunts.
For those that are still planning to apply for a fall hunt, you may want to take these variables into consideration when applying.
Game and Fish will continue to provide information related to wildlife, habitat, and outdoor recreation in these areas as more is learned at www.azgfd.gov.
To stay informed on fire incident information, visit www.inciweb.org.