USPSA's Area 1 Regional Handgun Championship Names Match Sponsors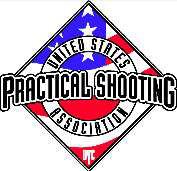 SEDRO-WOOLLEY, Wash. –-(Ammoland.com)- The U.S. Practical Shooting Association (USPSA) announced that MGM Targets, Cheaper Than Dirt!, Crimson Trace and Warne Scope Mounts have been named match sponsors of the organization's 2011 USPSA Area 1 Regional Handgun Championship, Presented by Springfield Armory.
The match will take place June 22-26 at Albany Rifle and Pistol Club, Shedd, Ore.
"The popularity of practical shooting continues to grow thanks to the continued generous support of companies in the firearms and shooting sports industry that recognize the importance competitive shooting. MGM Targets, Cheaper Than Dirt!, Crimson Trace and Warne Scope Mounts are among the companies leading the effort to expand the shooting sports," said Chuck Anderson, the USPSA Area 1 director.
The match is the third of eight regional pistol championships on the USPSA calendar and will draw more than 300 shooters from around the country as well as Alaska, Idaho, Montana, Nevada, Oregon, Utah, Washington and Wyoming, the states that make up the Area 1 region.
Slots are still available for the match and those interested in competing can visit www.USPSA1.org to download the match registration form.
Want to learn more about practical shooting, or join the 20,000 members of USPSA in the most dynamic and fast-paced shooting sport around? Then visit www.USPSA.org, follow @USPSA_Shooting on Twitter, like USPSA on Facebook (www.facebook.com/USPracticalShootingAssn) or read the Practical Shooting blog (practicalshooting.posterous.com).