Weatherby Vanguard Series 2 Rifle with SUB-MOA Guarantee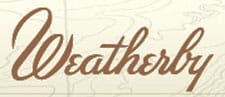 Paso Robles, CA – -(Ammoland.com)- I wanted AmmoLand readers to be among the first to know that the Vanguard Series 2 is here and I couldn't be more excited about this next generation of Weatherby rifles.
We've taken our incredibly popular Vanguard action and pushed it to new levels of performance. With the Series 2 you'll get a new match quality two-stage trigger, 3-position safety, and a re-designed composite Monte Carlo stock with special "griptonite" inserts and palm swell for a surer, firmer grip.
Best of all, every Vanguard Series 2 rifle is guaranteed to shoot SUB-MOA right out of the box. With prices starting at just $489*, you won't find a better rifle for the money.
The new Vanguard Series 2 rifles with guaranteed SUB-MOA are beginning to hit the shelves at gun dealers and retailers across the country. Vist: http://tiny.cc/97pdv
Stop by your favorite and see why I can proudly say, "I put my name on it and behind it." You can also learn more at www.weatherby.com.
Ed Weatherby