Web Page Has Information On Arizona Fire Impacts To Wildlife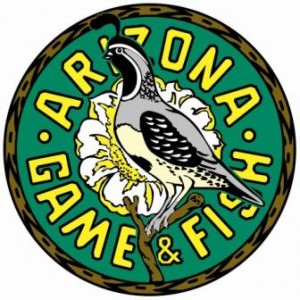 PHOENIX, AZ – -(Ammoland.com)- Arizona is currently experiencing one of its worst wildfire seasons on record.
As of June 10, 2011, the Wallow Fire in eastern Arizona, which began on May 29, has burned about 400,000 acres, making it the second-worst wildfire in the state's history thus far. The fire is five percent contained as of this writing.
Two other major wildfires are also burning in the state: the Horseshoe Two Fire, which began May 8 and has consumed more than 125,000 acres in the southeast part of the state (40 percent contained as of June 10), and the Murphy Fire, which began May 30 and has burned more than 65,000 acres in the southern part of the state (75 percent contained as of June 10). The state is extremely dry and is at high risk of other wildfires until summer monsoon rains arrive.
Our thoughts and sympathies go out to the communities that have been so significantly impacted by these fires, and our heartfelt thanks go to the firefighters and support personnel who are diligently working to bring these fires under control. Game and Fish currently has more than 30 wildlife officers working with the incident management teams or local law enforcement in support of the firefighting efforts.
Hunters, anglers, wildlife watchers and other outdoor recreationists will undoubtedly have questions about what impact the fires will have on wildlife, hunting, fishing and outdoor recreational opportunities in those areas. We have developed a new web page with information that may answer some of your questions. New and updated information will continue to be added to this web page as it becomes available.
To view the web page, visit www.azgfd.gov/wildfires.
The Arizona Game and Fish Department prohibits discrimination on the basis of race, color, sex, national origin, age, or disability in its programs and activities. If anyone believes that they have been discriminated against in any of the AGFD's programs or activities, including employment practices, they may file a complaint with the Director's Office, 5000 W. Carefree Highway, Phoenix, AZ 85086-5000, (602) 942-3000, or with the Fish and Wildlife Service, 4040 N. Fairfax Dr. Ste. 130, Arlington, VA 22203. Persons with a disability may request a reasonable accommodation or this document in an alternative format by contacting the Director's Office as listed above.