Woolrich Elite Series Tactical Official Clothing of Oregon Sniper's Challenge
Precision rifle event attracts the nation's top snipers.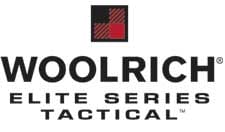 Woolrich, PA –-(Ammoland.com)- Woolrich Elite Series Tactical has been named the official clothing provider for the 2011 Oregon Sniper's Challenge, one of the nation's premier precision tactical rifle events.
"The Oregon Sniper's Challenge draws the best law enforcement and military snipers from around the nation," said Jerry Rinder, Woolrich Elite Series vice president of sales.

"These are people who demand the best of their equipment, and Woolrich Elite Series fits that bill."
In addition to its role as an event sponsor, Woolrich Elite Series Tactical is outfitting the match's staff and range officers with its gear.
"Every year, Steve Huisman and his Cold Bore Competitions crew raise the bar with this match," Rinder said. "We're proud that they have chosen Woolrich Elite Series to help them take this year's match to an even higher level."
Held in Eagle Creek, Oregon, the Sniper's Challenge pits 60 of the top precision rifle shooters in the nation against one another over a variety of scenario-based shooting stages. In addition to accuracy with their rifles, competitors' pistol skills are also put to the test.
The highlight of each year's match is the famed "Helo-Assault Stage," where competitors engage targets from a hovering helicopter.
The Sniper's Challenge has been featured on a number of Discovery Channel networks, such as the History Channel and the Military Channel.
Become a fan of Woolrich Elite Series Tactical on Facebook: www.facebook.com/WoolrichEliteSeriesTactical
About Woolrich Elite Series Tactical
Established in 1830, Woolrich is the authentic American brand that embraces the outdoor lifestyle. Trusted by generations of loyal consumers, Woolrich —The Original Outdoor Clothing Company— continues a tradition of quality and value. A brand known worldwide, Woolrich products include functional, comfortable and durable men's and women's sportswear, outerwear, and accessories. The Woolrich Elite Series Tactical line was developed by working closely with military, law enforcement and private security communities. Their input, combined with Woolrich's apparel expertise, led to the creation of clothing that performs under demanding and specialized needs. For more, please visit www.woolricheliteseriestactical.com