Youth Hunting Efforts Underway Nationwide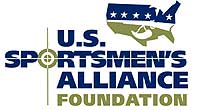 Columbus, OH –-(Ammoland.com)- Efforts to expand youth hunting opportunities are on the move throughout the country.
These bills, which are in-line with the Families Afield initiative, are designed to introduce more youth to hunting.
Michigan HB 4371 eliminates the minimum hunting age and creates a mentored youth hunting program for those less than age 10. This allows youth to hunt under the supervision of an experienced adult mentor prior to completing hunter education. HB 4371 recently cleared the House of Representatives and is now pending in the Senate. Similar legislation has already cleared the Senate, so further action will be needed before it is sent to the Governor.
New Jersey SB 2913 would allow the state to offer youth apprentice licenses for firearms and bow and arrow hunting. The licenses would allow youth ages 11 to 15 to try hunting under the guidance of an experienced adult mentor before having to completing hunter education. SB 2913 is currently pending in the Senate Committee on Environment and Energy.
New York SB 177 reduces the minimum age for youth to hunt deer or bear with a bow and arrow from 14 to 12. Under the bill, 12 and 13 year olds must be accompanied while hunting. SB 177 was recently signed into law by Governor Andrew Cuomo.
Oklahoma HB 1338 expands the state's apprentice hunting license to allow youth ages 8 and 9 to hunt. Currently, only youth 10 and older can use the apprentice license. HB 1338 was recently signed into law by Governor Mary Fallin.
Pennsylvania SB 502 would allow the state game commission to expand the mentored youth hunting program to include adults. Currently, only those 11 and under are able to participate.
The Families Afield initiative was established by the U.S. Sportsmen's Alliance, the National Shooting Sports Foundation, and the National Wild Turkey Federation to bring a new generation of sportsmen to the field. Along with the National Rifle Association and the Congressional Sportsmen's Foundation, the Families Afield coalition has worked to pass measures in 32 states with more than 600,000 apprentice or mentored hunting licenses sold since the program's inception.
About:
The U.S. Sportsmen's Alliance is a national association of sportsmen and sportsmen's organizations that protects the rights of hunters, anglers and trappers in the courts, legislatures, at the ballot, in Congress and through public education programs. Visit www.ussportsmen.org.