101 Reasons To Buy An ARMALITE Rifle – Chapter 6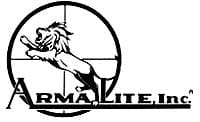 Geneseo, IL – -(Ammoland.com)- There are many reasons to buy a firearm.
During the year 2011, we will share 101 of OUR reasons to buy the best: ArmaLite.
101 Reasons To Buy An ArmaLite:
ArmaLite receivers are made of aircraft grade forgings instead of aluminum slabs.
Armalite's patented Balanced Bolt ™ shifts firing loads more evenly over the bolt lugs.
ArmaLite's AR-10's have phosphated steel bolt carriers per military spec.
ArmaLite's web site features a page dedicated to newly in stock items: http://tiny.cc/n4tsj
ArmaLite's AR-24™ Combat Custom pistols have a single/double action trigger.
ArmaLite has its own You Tube channel featuring videos of our firearms in action.
Armalite Tech Note 54 compares the merits of internal and external piston drive systems.
ArmaLite's AR-30™ has an accuracy of 1 MOA.
ArmaLite's M-15(T)™ comes standard with a 20" triple lapped stainless steel Match barrel.
ArmaLite's AR-50A1™ comes standard with a package of Tylenol™ in case you forget your ear plugs.
AR Stands For ArmaLite: Accept No Substitutes.
About:
ArmaLite has one of the broadest product lines in the firearms industry. We manufacture and sell semiautomatic rifles in a variety of calibers including 5.56mm and 7.62mm, long range super-accurate bolt action rifles in calibers including .308 Winchester, .300 Winchester Magnum, .338 Lapua, and 50 BMG, and classic 9mm pistols.Visit: www.armalite.com