Anti's Working to Ban Trapping on New Mexico's Public Lands
Sportsmen Comments Needed to Protect Trapping, Call, eMail, Write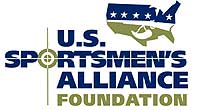 Columbus, OH –-(Ammoland.com)- On Thursday, July 21st, the New Mexico State Game Commission will consider changes to trapping regulations which could ban trapping on all public lands in the state.
The Commission meeting is scheduled for July 21, 2011 at 9:00 a.m. and will take place at the Clayton Civic Center, 124 North Front Street in Clayton, New Mexico.
Two proposed rule changes are being considered by the Commission and will be debated on that day. The first, the "Recommended Rule," would allow public lands trapping to continue with a few new restrictions on trapping. The second proposal, the "Alternate Rule," would ban trapping on all federal, state, and other public lands within New Mexico.
"Sportsmen in New Mexico must make their voices heard today," said Jeremy Rine, USSA associate director of state services. "Animal rights and anti-trappers are trying to bypass wildlife management professionals and shut down trapping. The state's trapping regulations need to be based on sound science and not on unfounded claims by anti-trappers."
The Alternate Rule was included for the Commission's consideration when anti-trapping and animal rights activists started pressuring the Game Commission and government officials to ban trapping on all public lands.
"Trapping has been shown time and again to be one of the most effective wildlife management tools for states," said Chick Andres, President of the Fur Takers of America.

"Despite this fact, anti-trapping organizations are constantly pushing to chip away at this country's great heritage of trapping and wildlife management."
Take Action! New Mexico sportsmen need to contact the state's Game Commissioners and ask they oppose the Alternate Plan banning trapping on public lands. Sportsmen should also ask that they oppose any changes to the state's trapping regulations that are not based sound science.
Contact information for the New Mexico State Game Commissioners can be found here.
About:
The U.S. Sportsmen's Alliance is a national association of sportsmen and sportsmen's organizations that protects the rights of hunters, anglers and trappers in the courts, legislatures, at the ballot, in Congress and through public education programs. Visit www.ussportsmen.org.