Armalite Opens Its 2011 Camp Perry Store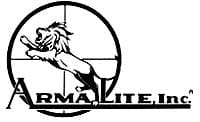 Geneseo, IL – -(Ammoland.com)- ArmaLite, Inc is pleased to announce that it has opened its Camp Perry Store for the 2011 National Matches.
Inside the store, shooters can find the high quality ArmaLite rifles, pistols and parts they've grown to expect from one of the finest manufacturers in the world.
This year ArmaLite will offer a wide range of special deals for both its dealers and retail customers.
There will also be special pricing for members of the military and junior shooters. See the ArmaLite representatives at the store for specific details on pricing.
ArmaLite's Camp Perry store will be open from July 11th through July 15th. It will re-open July 27th through August 14th. Daily hours are 10am to 6pm. The store is located on Commercial Row, Building 910B.
About:
ArmaLite has one of the broadest product lines in the firearms industry. We manufacture and sell semiautomatic rifles in a variety of calibers including 5.56mm and 7.62mm, long range super-accurate bolt action rifles in calibers including .308 Winchester, .300 Winchester Magnum, .338 Lapua, and 50 BMG, and classic 9mm pistols.Visit: www.armalite.com