ATK Selects Blue Heron Communications as Media Relations Agency for Security Brands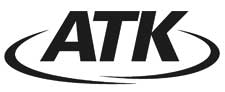 NORMAN, Oklahoma –-(Ammoland.com)- Blue Heron Communications, the outdoor industry's most respected marketing communications agency, announces today that it will be the agency of record for ATK's Security brands.
Headlining this group is BLACKHAWK!, a brand known as a leader in tactical, military, shooting sports and law enforcement equipment.
As part of its new relationship, Blue Heron will serve as the day-to-day point of contact for all media inquiries regarding BLACKHAWK! and other ATK products and services while executing a host of marketing communications and public relations tactics designed to heighten awareness and drive sales.
"Blue Heron Communications is one of the most trusted and well known agencies in the outdoor industry," said Tim Brandt, Public Relations & Promotions Manager for ATK. "We've worked with them quite a bit on events and as partners with their other clients. We are excited to bring their highly specialized and passionate staff on board. We look forward to their expertise and ability to help us continue to bring our leading brands like BLACKHAWK! to the forefront of the industry."

Gary Giudice, President of Blue Heron Communications, said, " The BLACKHAWK! brand's commitment to quality and product innovation has earned it a devout following from all sectors of the shooting sports industry. Whether used by our nation's elite military and law enforcement divisions or by recreational sportsmen and women, the BLACKHAWK! name has become synonymous with top of the line equipment. We are excited to be aligned with such an industry leader with ATK and we look forward to supporting all of its category-leading products."
Established in 1987, Blue Heron Communications is an all-purpose marketing communications agency specializing in the outdoor recreation industry. Founded in upstate New York and now located in Norman, Okla., Blue Heron's mission is to provide reliable and knowledgeable service to fulfill the needs of its national and international clients while providing prompt and accurate product and industry information to today's journalists.
Media members interested in obtaining product, technical information and all relevant data regarding BLACKHAWK! and other ATK brands should contact Matt Rice at Blue Heron Communications. For the latest press releases, images and videos, please visit http://outdoorwriters.atk.com/.
Active clients of Blue Heron Communications include Smith & Wesson®, Thompson/Center Arms®, Pure Fishing®, Coleman®, Stearns®, Hodgman®, Walther®, Rocky Mountain Elk Foundation, Dallas Safari Club, Ranger Boats®, Stratos Boats® Boone and Crockett Club, National Hunting and Fishing Day, U.S. Fish and Wildlife Service and others.
About BLACKHAWK!
BLACKHAWK! Products Group™, founded in 1993 by President and CEO Mike Noell, is a leading U.S. manufacturer of tactical, military, shooting sports and law enforcement equipment. BLACKHAWK! is a global manufacturer of tactical gear, body armor, law enforcement duty gear, holsters, hydration systems, protective gloves and gear, apparel and footwear, knives, illumination tools, breaching tools, hunting gear, and recoil reducing stocks. BLACKHAWK! is now part of ATK Security & Sporting and is headquartered in Norfolk, Virginia, with US manufacturing facilities in North Carolina, Montana, and Idaho. For more information on BLACKHAWK! and BLACKHAWK! products, log on to www.BLACKHAWK.com or call 800-694-5263.
About ATK
ATK is an aerospace, defense, and commercial products company with operations in 22 states, Puerto Rico, and internationally, and revenues of approximately $4.8 billion. News and information can be found on the Internet at www.atk.com.