California City to Ban Pet Ownership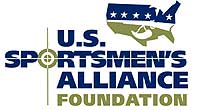 Columbus, OH –-(Ammoland.com)- In a city known for proposing bizarre pet store bans, and that's apparently always dealing with dog park problems, San Francisco's Animal Control Commission has discussed possibly banning the sale of all pets, including fish. Yes, animal shelters there have apparently received gold fish in dirty bowls, and those owners did not want to flush the fish down the toilet.
The obvious over-reaction is to ban everything.
This far reaching proposed ban includes all animals and all live pets, from dogs and cats to fish, snakes and possibly spiders. Ironically, you could still buy and sell animals that are purchased to be killed and consumed.
Animal rights representatives argue that pet stores are the primary source of animals that eventually end up in overcrowded animal shelters. Pet store owners, and many current dog owners, view this law as one more step in the animal rights movement to force their agenda on everyone—everywhere.
This proposed all-animal pet ban has history. At a May 12, 2011 SF Animal Control Commission meeting, an attendee asked for an update on the proposed pet sale ban in the city, and inquired about when it might be considered again.
Commissioner Philip Gerrie, who co-authored the proposed ban, stated, "I have not had the necessary time to possibly reintroduce it."
The truth about the animal rights agenda is finally front and center: these folks do not want anyone, anywhere to have any pet—period.
About:
The U.S. Sportsmen's Alliance is a national association of sportsmen and sportsmen's organizations that protects the rights of hunters, anglers and trappers in the courts, legislatures, at the ballot, in Congress and through public education programs. Visit www.ussportsmen.org.