Constitutional Concealed Carry Derailed By Wisconsin Republicans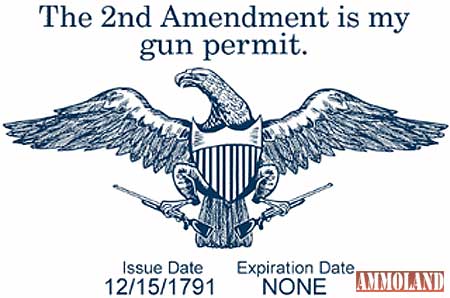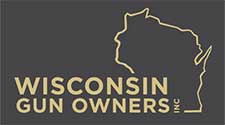 Madison, Wis. –-(Ammoland.com)- In articles here on AmmoLand and in email alerts over the past several weeks, Wisconsin Gun Owners (WGO) warned Governor Scott Walker and Assembly Speaker Jeff Fitzgerald (R) were conspiring to sell out Constitutional Carry.
Just last week, Governor Walker showed his true colors and the state legislature fell in lockstep by turning SB93 — the nopermit Constitutional Carry bill — into one requiring permits and training, at Walker's insistence.
Despite republicans taking control of Wisconsin's legislature in the Nov. 2 mid-term elections, no commitment on Constitutional Carry (concealed carry with no permit system) was issued from Governor-elect Scott Walker (R). Instead, the governor harpooned Constitutional Carry against the wishes of gun owners when he went public on June 3, 2011 with a demand for the legislature to bring him a permit bill.
The newly-elected legislature — where republicans now control the assembly and state senate — has breathed new life into growing momentum in Wisconsin to by-pass a "Shall-Issue" concealed carry law in favor of one modeled after Vermont's or Alaska's laws.
If successful, the reform would mean anyone who may legally purchase a firearm may legally carry it. Similar legislation was passed in Arizona this year, and several other states — Texas, Utah and Iowa — are on the cusp of rolling back permit-to-carry requirements.
While WGO has been in contact with Governor Walker's press secretary, Cullen Werwie, Walker refused to comment on Constitutional Carry until late last week when WEAU-13 news Eau Claire reported, "Walker issued a statement Friday saying any bill that reaches his desk should include a permit and training" (Walker: Concealed carry needs permit, training 6/3/11).
Walker did earn an F rating due to his failure to answer the WGO candidate survey, which asks candidates their position on no-permit carry. The survey was re-issued to Walker giving him the opportunity to tell gun owners his views, but he has not responded.
Meanwhile, five organizations — Wisconsin Campaign for Liberty, Gun Owners of America (GOA), National Association for Gun Rights (NAGR), Wisconsin Carry, Inc., and the United States Concealed Carry Association (USCCA) — have lead the push by stating their support for Constitutional Carry.
"Given how the elections turned out, asking the Wisconsin legislature for a "shall-issue" concealed carry bill will be like kissing your sister," wrote Tim Schmidt, president of the United States Concealed Carry Association.
Wisconsin Carry, Inc. has reported that the Wisconsin Republican Party has adopted no-permit carry into its official platform.
Divide and Conquer at Public Hearings
On Thursday, May 12, two public hearings were scheduled for two different carry bills. AB126 was the assembly permit-to-carry bill heard in Madison at 10:30 am, while SB90 its Senate version, was heard in Wausau before the State Senate Committee on the Judiciary at noon.
Also heard in Wausau was SB93, the no-permit bill, which would have ushered in Constitutional Carry with the option of getting a permit for reciprocity purposes.
WGO testified in favor of SB93, and handed out a flyer for information on the bait-and-switch pulled on gun owners by the institutional gun lobby and anti-gun republicans in the assembly.
"Our veterans did not fight in foreign wars for privileges," said Corey Graff, Executive Director of WGO. "They fought for rights. For freedom. For liberty. If you don't understand this basic concept, you're probably not qualified to be representing We the People." In an e-mail alert issued before the hearings, WGO reported that the Madison heading "presents you with a false dilemma: Support a bad carry bill, or publicly oppose 'concealed carry. This is a mockery. State politicians think they can divide-and-conquer gun owners — driving permit-to-carry supporters to Madison and pushing those who support Constitutional Carry up to Wausau.

"We recommend attending to show your support for Constitutional Carry, despite the fact that republican leadership only allowed the permit bill."
Reporting that a backroom deal had been struck, WGO alerted gun owners that both bills would be allowed to be introduced in the state senate — but the real bill that leadership was pushing (ie. not actively fighting against) was the permit bill.
"We believe this gives the NRA and Rep. Jeff Mursau (R-36) in particular the opportunity to give lip service to Constitutional Carry, while actively working to ram a permit bill into law. It allows them to speak out of both sides of their mouth," the alert said. Constitutional Carry legislation was not given a hearing in the assembly. According to inside sources,
Assembly leader Jeff Fitzgerald (R) and the republican establishment was using every procedural trick in the book to block Constitutional Carry.
While many gun owners assumed the permit bill,AB126/SB90 (as of press time now SB93) is a "step in the right direction," WGO reminded them it includes fees (a gun tax) and a registration list of licensees maintained as a criminal database by the Department of Justice.
"Do you support new taxes, bigger government and gun registration?" asked WGO.
Anti-Gun Police Chiefs Back Permit Bill
According to a story in the Wausau News Herald (Galloway introduces concealed gun bill, May 4, 2011), "Wausau Police Chief Jeff Hardel said he doesn't support concealed carry."

He goes on to say how much he dislikes Constitutional rights: ""Overall, I think you'll find law enforcement doesn't support (concealed carry).
"But if it's going to pass," said the Chief, "then I just think we need to have a proper system in place." "…A proper system in place."
Translation: An anti-gun police chief who doesn't respect your right to self-defense, or the Constitution, will support a "proper system."
By "proper system" is meant taking a blow torch to the Second Amendment by turning a right into a privilege by permit, guilty-until-proven-innocent Brady-style background checks, fees (new gun tax), and gun owner registration — providing DOJ (under which works the anti-gun BATFE) a list of everyone who carries.
"Does this sound like a step in the right direction?" asked WGO.
Darling & JFC Ram Training and Permits On June 9, the Joint Finance Committee, co-chaired by State Senator Alberta Darling (R-8) — notorious F-rated anti-gun compromiser — defied the wishes of gun owners when her committee turned SB93 into a permit bill, and tacked on the requirement for mandatory training. "Wednesday, JFC co-chair Alberta Darling told 27 News she would also like to see a bill with training and permit requirements," reported WQOW-18 Eau Claire News.
About:
WGO works for grassroots gun owners, not politicians. While many gun lobbies fight for "reasonable gun control," WGO sets a higher standard: Defining the terrain of pro-gun political battle. Sure, many groups claim they're "pro-gun" – all the while they provide cover for anti-gun deals cut by politicians – but only WGO truly informs gun owners, remaining committed to a 100% pro-gun position. We oppose all gun control – regardless of the political party – and work tirelessly to restore the Second Amendment. Visit www.wisconsingunowners.org