Easton Foundations To Host First Annual Hunting Expo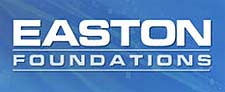 Newberry, FL –-(Ammoland.com)- Easton Newberry Sports Complex and the Florida Fish and Wildlife Conservation Commission have teamed up to host the first annual Easton Foundations Hunting Expo the weekend of Aug. 27th & 28th.
The event will feature companies from all realms of the hunting world, as well as a 3D shoot, live radio broadcast and music, special guests, food, games and activities for all ages and raffles including several bows generously donated by Easton, Bear, and Mathews.
Hunters and archers alike are encouraged to bring their bows and try their hand at the challenging, yet fun 3D range. There will be 30 lanes in total, with a variety of animals including white-tailed deer, bear, boar and even some exotic animals such as hyena and cheetah.
Future hunters may take the bow hunter's education course while at the expo Saturday. Those interested in the course must bring their own equipment and pre-register with the Florida Fish and Wildlife Conservation Commission (MyFWC.com/Bowhunt). The course will begin at 8 a.m. and end around noon.
Hunters may also bring their best mounts for bragging rights and official scoring by Pope & Young, who will be on hand throughout the weekend.
Live entertainment will be provided by 93.7 K Country on Saturday from 11 a.m. until 1 p.m. Local country music artist Bryce Carlisle will perform later that afternoon.
The expo will also feature renowned bow hunter and star of Outdoor Life Network's "The Season" Justin Martin, who will appear both Saturday and Sunday.
There will be raffles, prizes and giveaways every hour. Prizes include T-shirts, sights, bows, arrows and much more. One lucky winner will take home a Hoyt Carbon Element Bow valued at well over $1000.
The main goals of the Hunting Expo are to develop competitive archery efforts through Easton Newberry Sports Complex, and to grow the sport of archery as a whole.
"Our main objective for the Easton Foundations Hunting Expo is to reach the large market of hunters in the surrounding areas by introducing them to what we have to offer at ENSC," said Brandie Lovelace, Operations Director of the Easton Newberry Archery Center.

"The hunting seasons are highly defined in Florida, and we hope to draw in all types of hunters to our expo by inviting gun vendors in order to have something for everyone," she continued.
The event will be held at the Easton Newberry Sports Complex, about a mile North of the intersection of SR 26 & Route 27/41 in Newberry, Fla, just off Route 27/41.
Guests from out-of-town may enjoy discounted rates at SpringHill Suites by Marriott, located just off of Interstate 75 at the Archer Road Exit.
The Easton Newberry Sports Complex was developed by Easton Foundations and the City of Newberry. The Complex opened in 2009 and is dedicated to furthering the sport and introducing archery to a broader audience. The archery center caters to all skill levels and features a state-of-the-art indoor range as well as an outdoor 3D range.
If you'd like more information about this event or Easton Newberry Sports Complex/The Easton Foundation, please call Amy Patacsil at 352-472-2388 or email Amy at [email protected]