Eddie Henderson Promoted To Law Enforcement Colonel For Georgia Wildlife Resources Division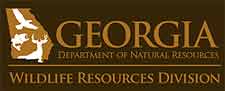 SOCIAL CIRCLE, Ga. –-(Ammoland.com)- The Georgia Department of Natural Resources, Wildlife Resources Division (WRD) recently promoted Eddie Henderson to the position of Colonel, Chief of Law Enforcement for the Division. Henderson fills the vacancy after Col. Homer Bryson was promoted to become Deputy Commissioner of the Department of Natural Resources.
"Col. Henderson brings a wealth of experience to this position and I look forward to seeing this Section under his leadership," says Dan Forster, Director of the Georgia Wildlife Resources Division.

"He understands and exemplifies the necessary level of teamwork and cooperation needed to meet departmental goals and will be an instrumental player for the development of the Division's future."
The WRD Chief of Law Enforcement must provide leadership and supervision for the statewide law enforcement section. The Chief must identify and establish goals and objectives that are consistent with DNR's mission and goals statement. Some of the duties include supervising, both directly and indirectly, all WRD Conservation Rangers and other section personnel, overseeing the enforcement of all game, fish and boating safety laws, overseeing the training of law enforcement personnel and maintaining a consistent, high quality, customer-focused orientation to clients, the general public and other external customers.
Col. Henderson has served the Georgia DNR Law Enforcement Section since 1982 and most recently was in charge of state special operations. He graduated from the FBI National Academy, 211th session, in 2003. In 2006, he was elected to the Georgia Chapter Executive Board and then served as President of the Executive Board in 2010-2011.
For more information, contact the WRD Law Enforcement office at 770.918.6408.