Ares Armor EFFIN-A Compensator now at PredatorArmament.com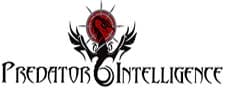 Phoenix, AZ – -(Ammoland.com)- The new EFFIN-A Compensator 556 is the first of its kind that can be both tuned and stacked to calibrate your rifle to combat muzzle climb through effective gas dispersal.
The EFFIN-A features four rows and seven columns rows of exit ports that can be either opened or closed through the very simple use of set screws.
The exit ports are not threaded completely through to eliminate the possibility of the screw being over turned into the chamber.
This feature also allows the screw to "bottom out" increasing tightness and ensuring that it will not work itself out under the pressure of the gas dispersed from the rifle. This Compensator also features the ability to "Stack" multiple comps end to end giving further options to the end user.
This product combats Muzzle Climb through two functions: Ares Armor designed the comp with tunable exit ports, which act as an outside force that returns the weapon to a "position of rest". This outside force counters that of the weapon being fired where the shooter needs it most. This Compensator is also designed to directly increase the weapons moment of inertia by accurately counter balancing the mass of the front of the weapon in relation to the force of motion created by the outside force.
Due to the amount of time and money spent on researching the amount of pressure released during the act of firing a round and adjusting the Compensator's balance to correspond to it, Ares Armor will not be releasing the exact weight until after the pre-order is finished and products have already shipped.
Note: testing was conducting with two types of ammunition, Matchgrade and GreenTips. The general weight is between 4 and 5 ounces.
The Compensator has an outer diameter of 1″ and is 1.95″ inches in length when the cap is removed. You have the choice of selecting the EFFIN-A Compensator in Black or Stainless Steel depending on which you decide best fits your rifle.
WARNING! If you attempt to modify or use these devices in any way attempting to create baffles for a suppressor, it will instantly void our warranty and possibly land you in jail. PLEASE OBEY THE LAW!
We do not recommend stacking more than two of these on top of each other. If you do so, you do it at your own risk and it will also void the warranty.
A lot of pride was put into the design of this compensator and the initial production run will have a designated number engraved (i.e. #25 of 100) for the first 100 Black and 50 Stainless Steel that are ordered. This will only be provided for this first allotment and is only guaranteed if you order before they run out. A lot of effort was also given to provide this product to our customers at a reasonable price.
Expected Shipment Date: September 1st
Further Details and Pre-Order Available at PredatorArmament.com