Extreme Hostage Target Must See to Believe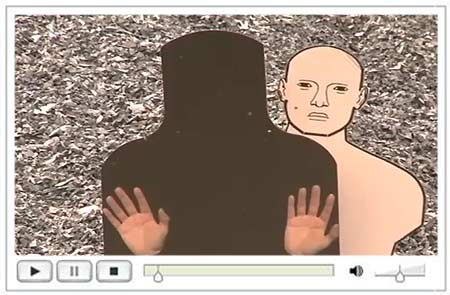 Fort Thomas, KY –-(Ammoland.com)- This video highlights our new Extreme Reactive Target and Extreme Hostage Target.
This target system brings realism to tactical training exercises. You supply the cardboard, targets, and furring strips and the system will do the rest.
Construct a "sail" and attach to the back of the furring strip on the threat target and watch as the wind catches the sail to create random "life-like" movements.
The action is so life like you have to watch the video before you believe it.
Challenge Targets Extreme Hostage Target is used for hostage simulation training.
The patented design generates random movement of the hostage target behind a stationary threat target. This system is now available to civilians for only $399. Visit www.challengetargets.com for more information.