FMG Publications Sponsors Auction To Benefit First Shots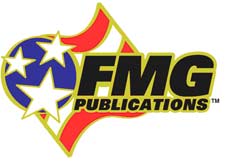 San Diego, Calif. –-(Ammoland.com)- FMG Publications is sponsoring an auction on GunBroker.com to support NSSF's First Shots program.
The auction, to be held July 2-July 23, is part of FMG's Shooting Industry Masters shooting competition.
"We're excited to take support for First Shots to the next level," said Randy Molde, Masters chairman. "Partnering with Gunbroker.com makes it possible to promote these incredible auction opportunities to their millions of online visitors. We appreciate what Gunbroker.com is doing to support and build the future of our industry."
The auction on GunBroker.com will feature a SCAR 17S rifle in .308, donated by FNH-USA; a customized Springfield Armory XD Tactical in .40 S&W, donated by Cylinder & Slide Shop; and a Ranger Break-Top in .22 Magnum, donated by North American Arms.
"These companies really stepped up to the plate to help us, and help the NSSF's First Shots program by donating these great firearms," said Roy Huntington, publisher and editor of American Handgunner magazine, who worked with the companies to obtain the donated firearms.
The firearms will be highlighted on GunBroker.com as part of the Treasures & Traditions Charity Auctions, which alternates with other charity auctions on the home page.
This year's Shooting Industry Masters will be held at the Rockcastle Shooting Center, Park Mammoth Resort, in Park City, Ky., July 22-23. Those taking part in the event will be able to place their last-minute bids for the firearms at an onsite GunBroker.com bidding station. Bidding will close at 8 p.m. Central Standard Time July 23.
Each year, FMG conducts a major raffle during the Masters to raise money for NSSF's First Shots program. This year, in addition to the raffle, money will be raised at the event's 10 side matches and through the GunBroker.com auction.
The Masters has raised over $57,000 for First Shots in two years. In all, the Masters has raised nearly $112,000 to support NSSF programs.
Bob Delfay, president of the Hunting Heritage Trust and the Treasures & Traditions program, is assisting FMG Publications in this auction.
For more information on the Shooting Industry Masters, visit www.shootingindustry.com.