Georgia DNR Wildlife Resources Division Celebrates A Century Of Conservation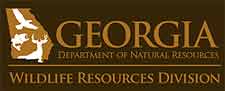 SOCIAL CIRCLE, Ga. –-(Ammoland.com)- July 11 marks 100 years of conservation in Georgia, where outdoor recreation packs a $3 billion-plus economic punch each year and biological diversity ranks among the richest in the U.S.
A century ago, concerns about declining wildlife populations fueled a national conservation movement. Georgia lawmakers responded by approving legislation on July 11, 1911, to create the state's first wildlife agency.
What was then the Department of Game and Fish was envisioned as a network of county game wardens and regulations aimed at protecting and restoring populations of "game, fish and birds … for the enjoyment of all the people."
What is now the Department of Natural Resources' Wildlife Resources Division is fulfilling that vision, and more.
"As one of the fastest-growing states in the country, Georgia faces the enormous task of balancing increasing demands on our land and water with the conservation and management of important wildlife habitats and species," DNR Commissioner Mark Williams said. "For 100 years, DNR's Wildlife Resources Division has done an outstanding job of protecting our natural resources while also providing abundant opportunities for outdoor recreation."
The Wildlife Resources Division regulates hunting, fishing and boating, protects nongame and endangered wildlife, provides conservation education, manages habitat, and enforces laws for the protection and use of Georgia's natural resources.
Division Director Dan Forster said that with "roots firmly embedded in law enforcement," the agency has "effectively evolved over time to meet the new and varying challenges of the day."
The evidence is easy to find. Georgia's deer herd has boomed from about 12,500 animals in 1937 to nearly 1 million. Sport fisheries are thriving in lakes, trout streams, rivers and public fishing areas. Some 200 conservation rangers patrol woods and waters, safeguarding wildlife and the public. Wildlife management areas provide almost 1 million acres of public hunting opportunity. A State Wildlife Action Plan guides conservation of nongame wildlife, helping preserve Georgia as a top-six state in biological diversity while also grappling with significant challenges such as habitat loss.
The division's work helps fuel an annual economic impact estimated at $3.3 billion alone from hunting, fishing and wildlife watching, according to the most recent U.S. Fish and Wildlife Service survey.
Yet, suggested Forster, the impact reaches even further, to clean air, clean water and the conservation of wildlife and wild places that enrich all Georgians' everyday quality of life.
Now and for the next 100 years.
JOIN THE 100 DAYS OF CONSERVATION
The public is invited to join the celebration with the 100 Days of Conservation at http://gawrdcentennial.com , and on Facebook, www.facebook.com/WildlifeResourcesDivisionGADNR , and Flickr, www.flickr.com/wildliferesourcesdivision .
Check out the:
Daily walk through wild history, from the first state hunting license to the first turkey stocking.
100-year timeline of highlights, including deer re-stockings and the original black bear season.
Photographs to remember, such as a 1940 shot of ranger Dan Royal checking quail bagged by Spurgeon "Spud" Chandler, a Georgia native and New York Yankees star pitcher.
HOW TO HELP
Georgians can also help support the next 100 years of conservation through:
Hunting and fishing. License sales and equipment taxes contribute to wildlife management
Buying or renewing a bald eagle, hummingbird, Bobwhite Quail Initiative or Trout Unlimited license plate. A share of the fees for these plates goes to DNR conservation efforts.
Details: www.georgiawildlife.com