Grass Roots North Carolina Featured On WRAL-TV
Happy Independence Day!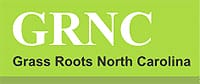 North Carolina –-(Ammoland.com)- Celebrate by knowing you just won back a little piece of your freedom!
Generally, gun rights supporters can expect to get slammed in news interviews. At best, they might get a 15-second sound bite.
So imagine our surprise when WRAL reporter Stacy Davis contacted us to do a reasonably extensive piece on Castle Doctrine.
Then imagine our delight when the piece turned out to be well thought out and balanced, and even dispels common misconceptions about the topic.
HELP ENSURE PRO-GUN MEDIA LIKE THIS IN THE FUTURE:
View the complete article  and video by going to: http://www.wral.com/news/state/nccapitol/story/9805007/
Thank Stacy Davis and WRAL for the balanced piece:
WRAL: http://www.wral.com/apps/feedback/feedback/?d_id_person=525
Stacy Davis: http://www.wral.com/rs/bio/3463714/
About:
Grass Roots North Carolina/Forum for Firearms Education is a non-profit, all volunteer organization devoted to educating the public about trends which abridge the freedoms guaranteed by the Bill of Rights, and engaging in grass roots activism to preserve those freedoms. Formed in 1994 to conduct a highly successful rally for the Second Amendment, GRNC has gone on to conduct projects like "Remember in November: A Gun Owner's Guide to Voting," bringing concealed carry to North Carolina. Visit:www.grnc.org