Homage to Charlie Cutshaw
Charlie Cutshaw will be remembered as a prolific weapons writer and long-time friend to Horus Vision. His profound expertise and passion for weaponry stemmed from decades of dedicated service to his country. His military service, Department of Defense intelligence experience, and police work spanned more than 30 years.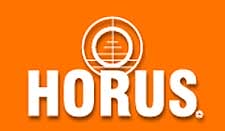 San Bruno, CA –-(Ammoland.com)- Charles Q. Cutshaw
Experience and Expertise
Charlie had the kind of insight into weaponry that can only be gained behind weapons themselves.
He actively served as a U.S. Army officer in Vietnam, where he received a Bronze Star.
He evaluated weapons and weapons systems for the US military, and had a distinguished career in public service with the U.S. Marine Corps at Quantico, Va.
After leaving full-time public service, Charlie retired to Alabama, serving as a reserve officer for the Killen, AL Police Department.
While not busy on the police force, Charlie generously dedicated himself to sharing his knowledge and love of weaponry. Admired and respected as a prolific writer and editor, he published countless articles in various weapons publications, including SWAT Magazine, Guns & Weapons for Law Enforcement, Jane's Ammunition Handbook, AmmoLand.com, Blackhawk, and more. He also authored books on historic Russian armaments and ammunition. For examples of his writing and passion, please visit our News page for links to several of his articles.
Charlie passed away quietly on June 12, 2011 when his family made the difficult decision to remove him from life support. He'd lost all cognitive functions as a result of a serious fall in his home two days earlier. Generous to the very end, his organs were donated as he'd desired. Charlie received full police honors with an Honor Guard and motorcade escort to his memorial site.
He's survived by a loving family including numerous grandchildren, friends and colleagues in and out of the weapons industries, as well as the passel of rescued dogs he loved and adored.
Horus Vision appreciates and honors the life, memory, accomplishments and public contributions of our friend, Charles Q. Cutshaw. Thanks to our readers for joining us in this homage.
About:
Horus brings cutting-edge technology to long-range shooting to help you shoot farther with ultimate accuracy. Horus reticles, scopes, ballistics software and accessories offer a simpler solution for making fast, precise, bulls-eye hits consistently. Our easy-to-use reticle design and targeting software deliver dramatic improvements no matter what your skill level. Visit: www.horusvision.com