Hunting License Buyers Experience Disruption On Sunday
Active Outdoors assures Game Commission it will correct transaction errors.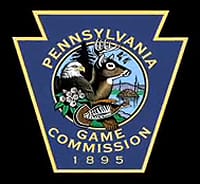 HARRISBURG, PA –-(Ammoland.com)- Pennsylvania Game Commission officials today announced the technical problems that disrupted hunting license sales statewide for 10 hours on Sunday, July 10, have been resolved.
Thousands of hunters were inconvenienced.
Active Outdoors, the Nashville-based license sales company contracted by the Game Commission and Pennsylvania Fish and Boat Commission to sell licenses, experienced a service interruption with its point-of-sale system that prevented licenses sales from being finalized from 11 a.m. until 9 p.m.
The disruption has been resolved and the automated system is functioning properly. But hunters who purchased licenses during the 10-hour period are being contacted to straighten out validation issues associated with their license transactions.
"During this 10-hour period, about 85 percent of our issuing agents were unable to complete license sales transactions, and 5,173 attempted transactions needed to be corrected," said Dot Derr, director of the Game Commission Bureau of Administrative Services, which oversees license sales. "Active Outdoors is contacting issuing agents involved in the faulty transactions, and then will be reaching out to the individual license buyers to correct the problems with those sales. Presently, Active Outdoors has corrected nearly 2,000 transactions, and will continue until all have been addressed.
"However, we don't know how many hundreds more, if not thousands, of license buyers were turned away when they attempted to purchase their licenses due to Active Outdoors system error."
Derr noted that those issuing agents on a web-based system were able to process license sales without interruption. Additionally, those who purchased licenses through the Game Commission's "Outdoor Shop" on the agency's website were able to complete the transaction, but those customers will be mailed a license within 10 business days.
"License sales were underway today, and everything appears to be back on track," Derr said. "Also, county treasurers utilize a web-based system for issuing antlerless deer licenses, so this weekend's problems will in no way impact the processing of antlerless deer licenses that began today."
Active Outdoors said that the system malfunction was not related to the volume of license sales, but rather it was due to an incorrect behavior of the system.
"We sincerely regret the inconvenience to our valued customers – the Pennsylvania Game Commission and the Pennsylvania Fish & Boat Commission – and their license vendors and customers due to the system issue on Sunday, July 10, which prevented POS license vendor locations from selling accurately printed license documents to customers," said Denny Bennett, General Manager, Active Outdoors.

"We are working with the Game Commission and Fish and Boat Commission and their license vendors to minimize the adverse effects of this incident. The root cause of the incident, which does not appear to have been related to volume or capacity issues of our system, is being thoroughly investigated. Any system infrastructure or software issues that are identified will be promptly remediated.
"We have been proud to operate the ASLS for the Fish and Boat Commission since 2007, and for the Game Commission since 2009, with very few technical issues. We remain dedicated to maintaining a very robust and reliable system for our valued customers."
Derr encouraged those who were unable to purchase a license yesterday to visit a local issuing agent today, especially if they are interested in applying for an antlerless deer license. For those who purchase a license online and want to apply for an antlerless deer license now, they will need to have the copy of their purchase receipt, which will have their Customer Identification (CID) number.
"Using the generic antlerless deer license application from the Game Commission website, or on page 47 of the 2011-12 Digest that they can pick up at any issuing agent, and an official pink envelope, resident hunters still can submit an antlerless deer application," Derr said.
Generic antlerless deer license applications can be printed by going to the Game Commission's website (www.pgc.state.pa.us), putting your cursor over "SELF-HELP" in the banner menu listing, then clicking on "Download Forms and Brochures" in the drop-down menu listing and then selecting "Application for Antlerless License" in the first column under the "Forms" section.