June Issue Of The Wisconsin Wildlife Management Bi-Monthly Report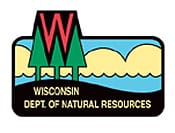 MADISON, WI –-(Ammoland.com)- The June issue of the Wildlife Management bi-monthly report is now available on the DNR's website (http://dnr.wi.gov/org/land/wildlife/wildlife2.pdf).
In this issue, you will find information about potential changes to the duck zones, an increase in the ruffed grouse population, a summary of the deer season framework, and elk assisted dispersal, among many other things.
Keep up to date with the activities of the wildlife biologists and property managers of the Wisconsin DNR's Bureau of Wildlife Management.
The following reports have been contributed by staff from the WDNR wildlife management and research programs, is compiled and edited by Bill Vander Zouwen, and designed by Meaghan Proctor.
This report is intended to raise awareness of DNR staff and stakeholders regarding wildlife management activities, accomplishments, challenges and plans. We are hoping that these reports will help build a broad coalition working toward our shared vision of producing abundant wildlife for all who appreciate how wildlife contributes to their quality of life.
—