Keeping Hunting Dogs Healthy
Courtesy of the US Sportsmen's Alliance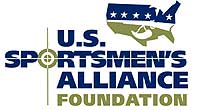 Columbus, OH –-(Ammoland.com)- While summer heat is searing much of the US, hunting dog owners everywhere are encouraged to be certain that their dogs are properly cared for, and prepared for, the "dog days" ahead.
While hunters set the highest standard for dog care in the US, these simple tips can apply to all dogs.
Heat can take a toll on animals that are outside—even for a brief period of time when air temperatures soar. No hunter wants to lose a great hunting companion to heat or heat-caused stress. Several simple and easy care tips can help protect your pet.
First, if your dog has long thick hair, keep it brushed and clean and free of burrs and matted areas. Keeping a dog's coat clean reduces the stress on the animal. Possibly consider having long hair groomed and clipped on the dog to help it stay cooler.
When exercising your dog during summer days (recommended for all hunting dogs as fall seasons approach), select time periods that are cooler and when humidity levels are lower. Carefully selecting the time outdoors, and controlling the amount of exercise your dog receives, can help it avoid possible heat stroke problems. Learn and stay alert to overheating and its impact on your hunting dog. Don't push exercise if your dog is panting heavily and develops white foam around the gums.
If your dog is kept in an outdoors kennel, always provide a shaded area so your dog can move out of the sun. If necessary, wrap the top and sides of the kennel with a shade screen. Provide plenty of fresh water on summer's hot days. When possible, consider taking your dog for a swim in a lake or other body of water.
Also, be vigilant to parasites that can rob your dog of energy—or create irritations. Fleas and ticks can also cause your dog stress during the summer heat. Consult your veterinarian if you cannot keep these pests under control.
Be extra cautious about exposing your dog to pesticides and fertilizers applied to plants and lawns around the home. While popular with some homeowners, dogs might also eat coffee grounds and cocoa mulch used in home landscaping projects and could become ill or poisoned. The same goes for other chemicals that could be stored or open in the garage or work areas.
In addition to food to eat as scheduled, be certain your dog has plenty of clean, cool water to drink. Change the water daily—and often during the day when possible. Stagnant water can lead to other dog health issues caused by mosquitoes. Another source of water can work to help keep you dog cool and happy. You can also offer ice cubes or crushed ice as treats, as many dogs love these.
Dog days of summer —and those first hot days of dove season— do not have to be deadly days for hunting dogs. Learn the sign of heat stress in dogs and take proper precautions.
About the USSA: The US Sportsmen's Alliance's watchdog efforts protect the rights of hunters, anglers and trappers in the courts, legislatures, at the ballot, in Congress, and through many public education programs. The USSA works to battle anti-hunting organizations and their attempts to stop hunting, such as the more than a dozen puppy mill bills that have been introduced in various states. A recent puppy mill battle in Texas cost tens of thousands of dollars. You can help protect the future of hunting with dogs by making a donation- NOW—to the USSA's Sportsmen's Issues Defense Fund. For more information about the U.S. Sportsmen's Alliance and to donate, call (614) 888-4868 or visit: www.ussportsmen.org.