Michigan Bear License Opportunity for Youth & Individuals With an Advanced Illness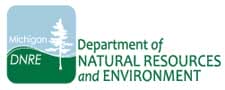 Michigan –-(Ammoland.com)- The Department of Natural Resources encourages youth hunters or individuals with an advanced illness* to register with the Wildlife Division to receive a donated bear hunt. These hunts are donated by individuals who were selected in the 2011 bear drawing but will not be participating in the hunt.
Youth hunters, ages 10 – 16, who applied for the 2011 bear drawing but were not selected are eligible to receive a donated bear hunt. Any person who has been diagnosed with an advanced illness is also eligible.
The DNR maintains a waiting list for donated bear hunts. Persons interested in being placed on the list should contact the DNR Wildlife Division at 517-241-1971.
Placement on the list applies only to the current license year and does not guarantee the individual will receive a donated hunt. For more information, please visit www.michigan.gov/huntdrawings.
The Michigan Department of Natural Resources is committed to the conservation, protection, management, use and enjoyment of the state's natural and cultural resources for current and future generations. For more information, go to www.michigan.gov/dnr.
*NOTE: The Public Health code, Act 368 of the Public Acts of 1978, Section 333.5653, defines "Advanced Illness" as — A medical or surgical condition with significant functional impairment that is not reversible by curative therapies and that is anticipated to progress toward death despite attempts at curative therapies or modulation, the time course of which may or may not be determinable through reasonable medical prognostication.