Michigan DNR Extends Effective Date on Swine Invasive Species Order to Oct. 8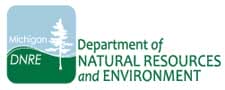 Michigan –-(Ammoland.com)- Department of Natural Resources Director Rodney Stokes has drafted a new order that lists sporting swine as an invasive species effective Oct. 8, 2011.
Acting on a request from Governor Rick Snyder, the purpose of the extension is to give the Legislature needed time to pass legislation that would create a rigorous regulatory program for sporting swine hunting and breeding facilities in Michigan. Sporting swine are a mix of Eurasian or Russian boars or swine that are bred and used for hunting purposes.
The original order listing sporting swine as an invasive species was signed by former DNR Director Rebecca Humphries in December and post-dated for July 8 at the request of incoming legislative leaders to give the Legislature the opportunity in 2011 to regulate sporting swine hunting and breeding facilities. The House of Representatives passed legislation earlier this month, and this extension will give the state Senate the opportunity to act on the bills.
Stokes said work on implementing the invasive species order will continue on schedule, with facility notification and visits starting in mid-July. He said active enforcement of the invasive species order would start April 1, 2012, if the Legislature does not act before then.
The DNR acted to list sporting swine as an invasive species to help stop the spread of feral swine and the disease risk they pose to humans, domestic pigs and wildlife as well as their potential for extensive agricultural and ecosystem damage. The state is working with the U.S. Department of Agriculture to eradicate feral swine. Legislation was also passed last year allowing anyone with a hunting license to shoot feral swine.
For more information on feral swine in Michigan, go to www.michigan.gov/feralswine.
The Michigan Department of Natural Resources is committed to the conservation, protection, management, use and enjoyment of the state's natural and cultural resources for current and future generations. For more information, go to www.michigan.gov/dnr.