Michigan Fall Turkey Applications on Sale Today Through Aug. 1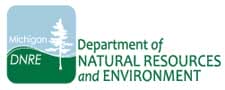 Michigan –-(Ammoland.com)- The Department of Natural Resources reminds hunters that applications for fall turkey hunting licenses are on sale starting today through Aug. 1, 2011.
A total of 50,050 licenses are available through a lottery for the units open to hunting, 3,350 general licenses that may be used on public or private land and 46,700 licenses for private land only.
Eight wild turkey management units totaling 42,218 square miles are open to fall turkey hunting during the Sept. 15 – Nov. 14 season, including most of the southern Lower Peninsula, Beaver Island, and the entire Upper Peninsula.
"We are in the second year of a three-year period of stabilized regulations that were developed by working with turkey hunting groups." explained Al Stewart, the DNR's upland game bird specialist. "Regulations are similar to last year with one change occurring to quotas in the Upper Peninsula. The Unit M quota was reduced from 4,000 to 1,500 licenses."
Hunters may apply for a turkey hunting license at any authorized license agent, at DNR Operations Service Centers, or online at www.michigan.gov/huntdrawings. The application fee is $4. Drawing results will be posted online beginning Aug. 15.
If any licenses remain after the drawing, unsuccessful applicants may purchase one leftover license at any license agent or online for a one week period beginning Aug. 22 at 10 a.m. (EDT). Any licenses that remain as of Aug. 29 at 10 a.m. (EDT) will be available for purchase over the counter by any hunter. The licenses will be sold until the quotas are met.
Hunters have an additional opportunity to get a turkey license by applying for the 2012 Pure Michigan Hunt drawing. Each application is $4 and you may apply as many times as you like. Three lucky winners will receive a hunt package that includes an elk, bear, turkey, and antlerless deer license. For more information, go to www.michigan.gov/puremichiganhunt. Season dates and regulations have not yet been established for the 2012 hunting seasons.
The Michigan Department of Natural Resources is committed to the conservation, protection, management, use and enjoyment of the state's natural and cultural resources for current and future generations. For more information, go to www.michigan.gov/dnr.