Mossberg Introduces Five-Gun Training Set for Hunter Education Classes
Non-Functioning Firearms for Safe, Responsible Hands-On Training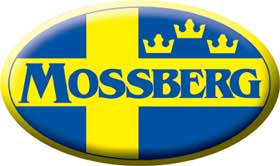 North Haven, CT –-(Ammoland.com)- O.F. Mossberg & Sons, Inc. is pleased to offer a set of non-functioning training firearms that includes the five types of firearm actions covered in the hunter education curriculums – pump-action shotgun, semiautomatic shotgun, break-action shotgun, bolt-action rifle and lever-action rifle.
Each firearm in this set is clearly marked as non-functioning and features blaze orange stock and forend to ensure safe, responsible hands-on training.
These well-designed and durable training sets feature the Mossberg 500 pump-action shotgun, Mossberg 930 semiautomatic shotgun, Maverick Hunter Over-and-Under break-action shotgun, and the Mossberg 464 lever-action rifle; each with convenient, ambidextrous top-tang safeties and the Mossberg International 802 Plinkster bolt-action rimfire rifle with cross bolt safety.
All models have rugged synthetic stocks and forends with the exception of the lever-action which features traditional hardwood. Each training firearm proudly wears the Mossberg logo on the stock and features a durable phosphate coating on the exposed metalwork to prevent rust and wear.
Reinforcing the message of safe gun-handling, stocks and forends wear a blaze orange finish and "Non-Functioning Gun" is clearly engraved on the receiver. Each gun comes packed in an individual soft case and instructors have the option of purchasing the set with or without a rolling travel case.
"For over 90 years, Mossberg's focus has been on building reliable and innovative firearms for sport and duty while never forgetting our responsibility to firearms safety," commented Iver Mossberg, CEO of O.F. Mossberg & Sons, Inc. "We are pleased to offer this 5-gun training set, allowing students as part of their Hunter Education to learn safe gun-handling with actual firearms that have been disabled."
The Mossberg 5-Gun Training Set is available for $1,300 and the set with a handy, rolling travel case is available for $1,500. For more information or to purchase your training set today, please contact Mossberg Law Enforcement Sales at [email protected] or (203) 230-5300.
About O.F. Mossberg & Sons, Inc. Founded in 1919, O.F. Mossberg & Sons, Inc. is the oldest family-owned firearms manufacturer in America, and is the largest pump- action shotgun manufacturer in the world. Leading the way with over 100 design and utility patents to its credit, and standing as the first ISO 9001 Certified long-gun manufacturer, Mossberg is considered to be one of the most innovative firearms manufacturers in U.S. History. For more information on commercial, special purpose, law enforcement and military shotguns, rifles and accessories, please visit their website at www.mossberg.com.