New Mexico Trapping Ban Defeated
State Game Commission Shoots Down Public Lands Trapping Ban.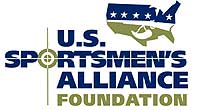 Columbus, OH –-(Ammoland.com)- Last week, the New Mexico State Game Commission held a meeting to consider changes to the state's trapping regulations. Included in the changes was a proposal that would have banned trapping on all public lands within the state.
During the meeting, the proposal to ban trapping on public lands, along with a number of other proposed restrictions on trapping, were quickly dismissed by the Game Commissioners. Also defeated was a proposal to increase many trap setback distances – the buffer between traps and trails and roadways.
"New Mexico sportsmen and trappers should thank the Game Commissioners for seeing through the anti-trapping rhetoric and instead basing the state's trapping regulations on science," said Rob Sexton, U.S. Sportsmen's Alliance vice president of government affairs.

"Sportsmen in the state can breathe a little easier now that this proposal has been defeated. However, we all know that these groups will be back to take another shot at trapping in the future."
For months, animal rights and anti-trapping organizations had been pressuring the Game Commission and government officials to ban trapping on public lands.
"This is a great win for trappers and scientific wildlife management," said Chick Andres, President of the Fur Takers of America. "Trapping is an invaluable tool for wildlife managers in New Mexico and across the country."
About:
The U.S. Sportsmen's Alliance is a national association of sportsmen and sportsmen's organizations that protects the rights of hunters, anglers and trappers in the courts, legislatures, at the ballot, in Congress and through public education programs. Visit www.ussportsmen.org.