NJDEP Partnerships Fight Southern Pine Beetle Infestation in New Jersey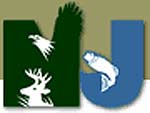 Trenton, NJ –-(Ammoland.com)- The NJDEP and its partners are battling an infestation of the destructive Southern Pine Beetle (see http://www.nj.gov/dep/newsrel/2011/11_0082.htm for details).
As part of that effort, the State Forestry Service, and Rutgers Cooperative Extension will be hosting ten sessions on the beetle in July and August.
Presentations are scheduled on Tuesdays with a field session on the following Thursday at Rutgers Cooperative Extension offices in Atlantic, Gloucester, Burlington, Cape May, and Ocean Counties. Please register with the extension office for one or both sessions.
New Jersey's trees are in trouble. Southern Pine Beetle, a bark beetle smaller than a grain of rice, killed pines across our state's southern forests. In 2010 alone, the beetle destroyed 14,000 acres and continues to spread.
Attend these info sessions to learn about this beetle's history, lifecycle, and current status in our state. Foresters will also discuss how to discourage the beetle from infesting your forests, how to identify an infestation, and effective suppression methods. Visit local SPB infestations on a Thursday field tour.
Atlantic County
Tuesday July 19 7:00 p.m. (presentation)
Thursday July 21 6:30 p.m. (field tour)
Rutgers Cooperative Extension of Atlantic County
6260 Old Harding Highway, Mays Landing
Gary Pavlis (609) 625-0056
Gloucester County
Tuesday July 26 7:00 p.m. (presentation)
Thursday July 28 6:30 p.m. (field tour)
Rutgers Cooperative Extension of Gloucester County
County Government Services Building
1200 North Delsea Drive, Clayton
Jerry Frecon (856) 307-6450
Burlington County
Tuesday August 9 7:00 p.m. (presentation)
Thursday August 11 6:30 p.m. (field tour)
Rutgers Cooperative Extension of Burlington County
49 Rancocas Road, Mount Holly
Ray Samulis (609) 265-5050
Cape May County
Tuesday August 16 7:00 p.m. (presentation)
Thursday August 18 6:30 p.m. (field tour)
Rutgers Cooperative Extension of Cape May County
4 Moore Road, Cape May Court House
Jenny Carleo (609) 465-5115
Ocean County
Tuesday August 23 7:00 p.m. (presentation)
Thursday August 25 6:30 p.m. (field tour)
Rutgers Cooperative Extension of Ocean County
1623 Whitesville Road, Toms River
Gef Flimlin (732) 349-1152
http://www.southernpinebeetle.nj.gov