Obama Administration Plans New Gun Control Oppression
This maybe intended to distract from the fast & Furious Scandal that is looking to reach to the top of the administration – AmmoLand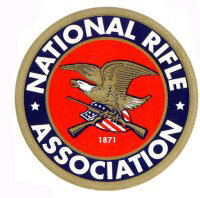 FAIRFAX, Va. –-(Ammoland.com)- As we pass the six-month anniversary of the tragic Tucson shooting, multiple press reports indicate the Obama administration is planning to unveil new, but unspecified, gun control initiatives.
At a Thursday briefing, White House Press Secretary Jay Carney said, "As you know, the President directed the Attorney General to form working groups with key stakeholders to identify common-sense measures that would improve Americans' safety and security while fully respecting Second Amendment rights. That process is well underway at the Department of Justice with stakeholders on all sides working through these complex issues. And we expect to have some more specific announcements in the near future."
Carney provided no further details on the initiatives, but he isn't the only one saying something is in the works.
According to a related article on NPR.org, U.S. Rep. Carolyn McCarthy (D-N.Y.) said, "I have spoken to the president. He is with me on [gun control], and it's just going to be when that opportunity comes forward that we're going to be able to go forward." And longtime anti-gun activist Sarah Brady has said that in March, the president told her "I just want you to know that we are working on [gun control] … We have to go through a few processes, but under the radar."
Rest assured we'll report any significant developments in the weeks ahead.
About:
Established in 1871, the National Rifle Association is America's oldest civil rights and sportsmen's group. Four million members strong, NRA continues its mission to uphold Second Amendment rights and to advocate enforcement of existing laws against violent offenders to reduce crime. The Association remains the nation's leader in firearm education and training for law-abiding gun owners, law enforcement and the military. Visit: www.nra.org