Pennsylvania Board Approves Additions To State Game Lands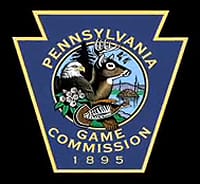 HARRISBURG, PA –-(Ammoland.com)- The Pennsylvania Board of Game Commissioners today approved agreements with the Western Pennsylvania Conservancy (WPC) to purchase 195 acres of land to add to State Game Land 294 in Mercer County, and 81.5 acres of land to enhance State Game Land 314 in Erie County.
In Mercer County, the 195 acres of land in Cool Spring Township adjoins SGL 294, and are subject to an existing reservation of oil, gas and mineral rights, excluding peat. The option price is $90,000, with the Game Fund obligation limited to $62,487.89 and the remaining $27,512.11 coming from a donation from the Estate of Margaret Metcalfe.
The property is mostly wetlands with about 130 acres in emergent, scrub-shrub and forested wetlands. The upland portion of the property is 60 acres of woodland comprised of oak, maple, cherry and ash. The remaining five acres are reverting farmland.
Otter Creek flows through the property, as well as an unnamed tributary to Otter Creek. A Pennsylvania Natural Diversity Inventory review indicates the presence of the eastern massasauga rattlesnake, a state-listed endangered species within the vicinity of this property.
Acquiring this property will fill in gaps between two separate tracts of SGL 294. This contract is contingent upon the WPC being able to secure an option with the owners of the property and approval by the WPC Board of Directors. If the WPC is unable to secure an option on this property, a cooperative agreement between the Game Commission and the WPC will allow the $90,000 to be used to acquire other lands acceptable to the Game Commission.
In Erie County, the 81.5 acres in Springfield Township are adjacent to SGL 314, and will be paid for through a partnership with the WPC. The Game Commission's cost-share amount for the purchase of the land is $400 per acre, and related survey costs.
The acquisition is subject to the WPC purchasing the property, which is mainly forested with sugar maple, red maple, red ash, American beech, white pine and black cherry, with small pockets of open wetlands and old fields reverting back to early succession. Raccoon Creek flows through the southern portion of the property, and public access is from Old Lake Road.